Exuberance: Eric Reads the Week, #37
Hi! It's R. Eric Thomas. From the internet?
Hi!

Honey, this has probably been the longest, strangest week of my already long, strange life. On Monday, David and I woke up at a cabin on a lake (we went there voluntarily. Like on vacation. It's not like we were like "Oh, there seems to have been an extraordinary rendition over night...") Anyway, Monday we're on a lake, Tuesday we're in Philly at a goodbye happy hour for ourselves, Thursday we spent 18 hours involved in the worst move I've ever had (the truck broke down! The moving company was a scam! We had to unload our belongings on the side of the road! We finished at 6 am!) and then on Saturday I was back in New York sitting across from this: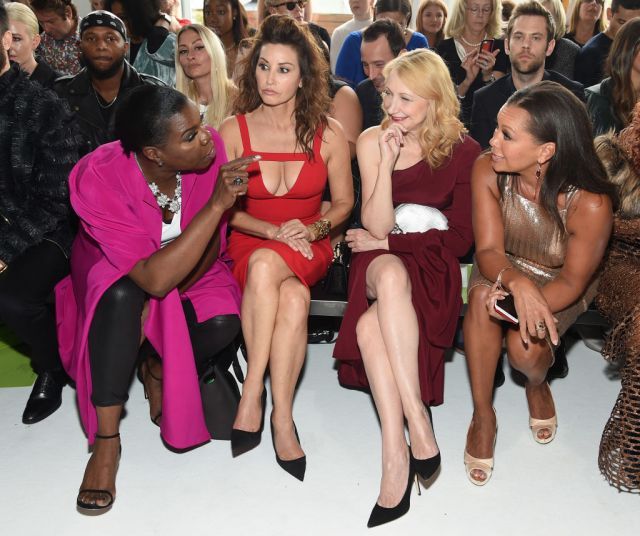 (That's SNL's Leslie Jones, Showgirls' Gina Gershon, Oscar-nominee Patricia Clarkson and LITERALLY THE BEST AT EVERYTHING Vanessa Williams. As I wrote in the article about it--more on that in a minute--it's like my Netflix queue came to life.)

I am living a very compact rise-and-fall-and-rise story. I am Mrs. Norman Maine!

If you follow or are friends with me on Facebook, you've seen parts of the drama that has upended my life and taken over much of this week: a move so terrible I don't think I even have the skills to adequately express it. Multiple times over the past day and a half, David and I have just looked at each other and shivered.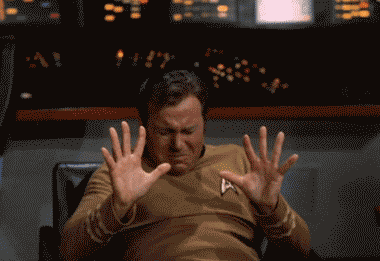 One of those times, we were lying on sheets that have tiny bits of sand on them because the packers, in their infinite wisdom, decided that one giant box should have sheets and, of top of that, our tarp from the beach. When we discovered this, around 6:30 in the morning after unloading boxes all night, we were too tired to do anything about it, so we're just super exfoliated now.

We were so excited about the move. We like to get hype about everything; sometimes it's nervous excitement, sometimes it's genuine anticipation. Usually it's a mix of both. I am already excited about roughly 25 meals I am going to have at some point in the future including the brunch I'll have when you and I finish talking. David and I regularly plan things we want to show our kid (and our kid, somewhere in the waiting room for babies that haven't been born yet, rolls his eyes and is like "Thanks, but I've heard of the internet and I am from the future, so...") We're a family that runs on exuberance. There's a quote in the play Vanya & Sonya & Masha & Spike that goes something like "We must always get our hopes up." It may be a paraphasing of another quote; I'm not sure. I didn't really care for the play but that quote has stuff with me for years. I love the idea of hope, of exuberance as not a fool's errand or the preoccupation of a simple mind, but rather one of the greatest pursuits. I'm here for that. I'm here for being here for it.

I'm not saying that this is the secret of my success (the secret of my success is eating after 7 p.m.) but it makes for a nice aspiration. Don't get me wrong, I complain constantly. And when the moving truck arrived, towed by another truck like we were staring in a Transformers movie at 2:30 in the morning, it was pretty hard to muster exuberance. And when the truck from Decepticon Relocation Services couldn't get into the parking garage to reach the loading dock and so we all had to unload all of my and David's possessions on to the side of Falls Road, carry them through the garage, and, under the cover of darkness, stealthily move into Baltimore like a reverse Indianapolis Colts, hope was pretty far from my mind. Mostly my mind was on how much my lower back hurt and worrying that we would run afoul of all of the nice millennials in our new building. (By the by, one of our new neighbors, Hilton Carter, was featured in the Washington Post last week because of his plant-filled apartment and the popular Instagram--Instagreen?--he runs about it. Wait til the Post gets a load of my apartment, which will be filled with cast recordings of Gypsy and Anything Goes. Now who's the influencer?!)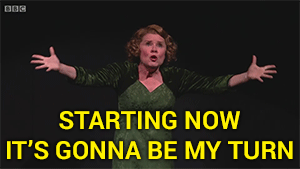 Anyway. Our hope was rewarded, I guess, because our move ended. Around 4 am I actually wondered if we would just move forever like Sissy-phus (the unfortunate soul from the all-queer retelling of the Greek myths that no one asked me to write but I did anyway). We live here now. We found a good oyster restaurant and the black Target. We have sunlight in our kitchen and wifi in our still-boxed rooms and I have a gift bag from a New York Fashion Week show on my dresser. I got high hopes.

Looking back on this week, I have past hope, too. I've rarely been as excited about things that happened in the "news" as I was this week. Iconic divas were all over the place from Chaka Khan to Vanessa Williams to Cher and Madonna. That's the beat I'm always trying to cover. There was so much diva news that I only ended up writing about the president once and my soul is better for it. I'm so excited to talk to you about these things! Let's go!
---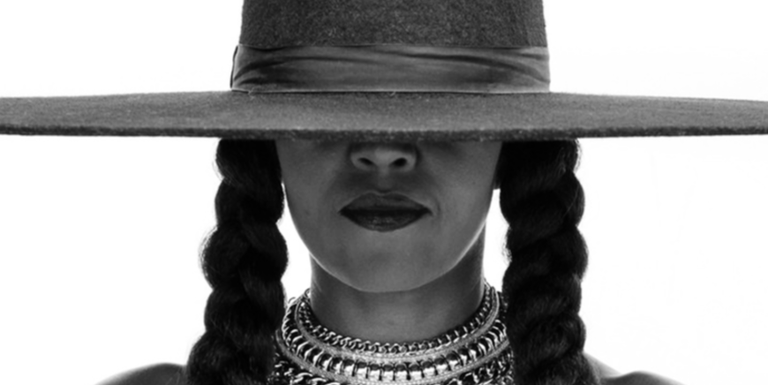 This is the opposite of a cursed image. This image will cure your seasonal allergies and pay off your mortgage. This image will come to your house and fix your life. This image is the dictionary definition of the word shewk. But you would never know that because every time you load up Dictionary.com and search for shewk, this image comes up and alters your entire plane of existence. [READ THE FULL COLUMN]
---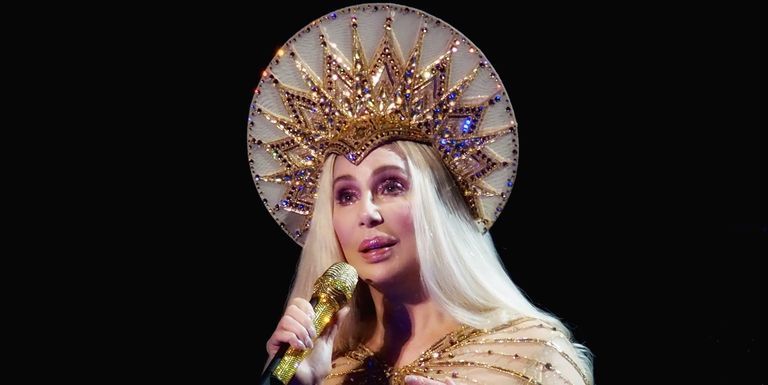 It's important to note that Cher tweets like your aunt who just discovered emojis and is having the time of her life. This is not a read. She has never seen a word that wouldn't work better as a little cartoon image and I'm here for it. If you had told me twenty years ago that the Twitter feed of one half of "I Got You Babe" was going to be the go-to spot for pleasantly illustrated Resistance hot takes I would have said "Half of those words don't make any sense but I believe you because you just got out of that Delorean from the future so what do I know?!" [READ THE FULL COLUMN]
---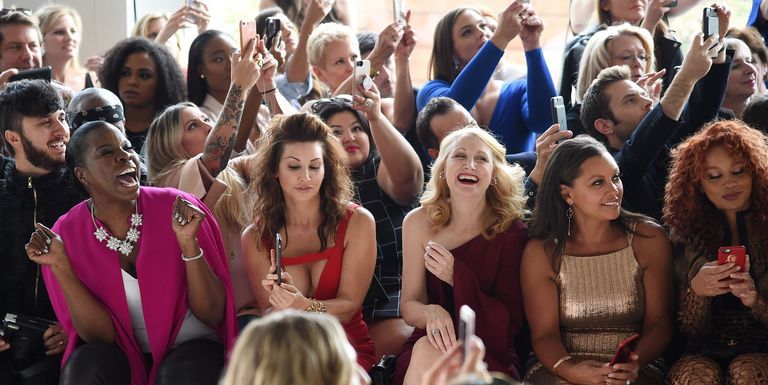 The four extraordinary actresses were joined on the front row at Christian Siriano's brightly colored, whimsical Spring Summer 2018 runway show by Danielle Brooks, Lizzo, Jillian Hervey and Lili Reinhart, all of whom seemed to be having the time of their lives. It looked like my Netflix queue brought to life or "The Last Supper" featuring only Best Supporting Actress nominees who should already have won and I am 100% here for it.
Real talk: this is the image that greets you when you get to Heaven. And I should know because, sitting across from them at the show, I actually died. RIP me. A ghost is writing this. Boo, et cetera. [READ THE FULL COLUMN]
---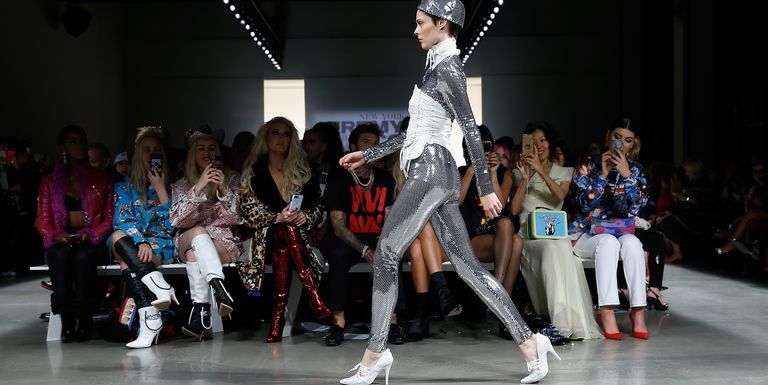 At Jeremy Scott, I'm obsessed with the very on-theme women in the front row. Yes to bringing back lunch boxes as purses, yes to the Saturday morning cartoon sweatshirt and yes to Coco Rocha walking the runway dressed like she's headed to SoulCycle in a Luc Besson movie. [READ THE FULL COLUMN]
---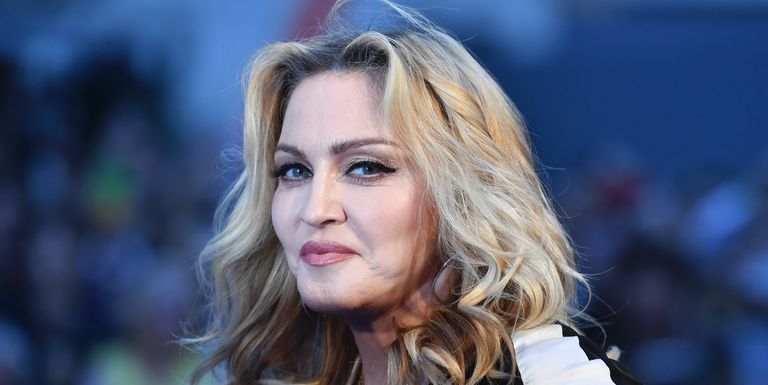 Who among us hasn't endured the variations trials and tribulations of package delivery—from just missing the doorbell to neighbors that steal your Blue Apron? But rarely is the issue that the company doesn't believe you when you say that you're a Guinness Record holder who has sold over 300 million copies worldwide. FedEx is like "Who's that girl?" And Madonna is like "Bitch, I'm Madonna." [READ THE FULL COLUMN]
---


I saw this and I literally shouted "Same!" at my phone. Same what even? Same everything. All of it. Same to using Beyoncé's face as classy decor. Same to unabashedly stanning. Same to recognizing that there is no better way to spruce up your place than with the queen herself.
I'm throwing away every wooden block I own that reads "Live Laugh Love" and "Life's a Beach" and "It's Wine O'Clock!" and replacing them with every image of Beyoncé I can find. Home Goods could never. [READ THE FULL COLUMN]
---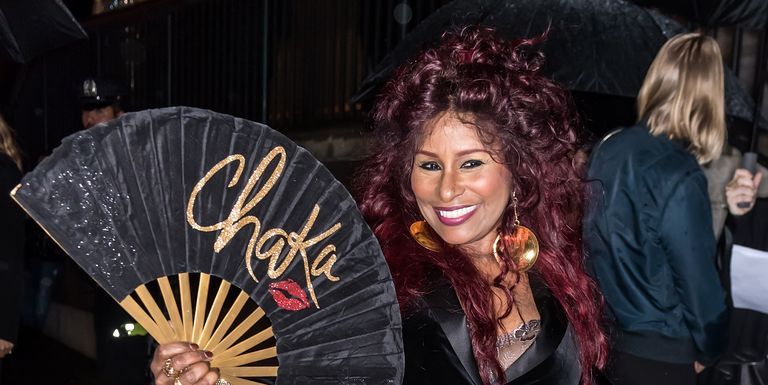 You know you're an OG when you show up at fashion shows in outfits emblazoned with your own name. Chaka "I'm wearing myself and feeling myself" Khan wants to cordially invite you to gaze upon her signature fan in awe. All of Chaka's fans are designed and constructed by her personal fan maker, Jerry Ringuette. Does your fave have her own personal hand fan maker?! Your fave makes her own hand fans by hand. [READ THE FULL COLUMN]
---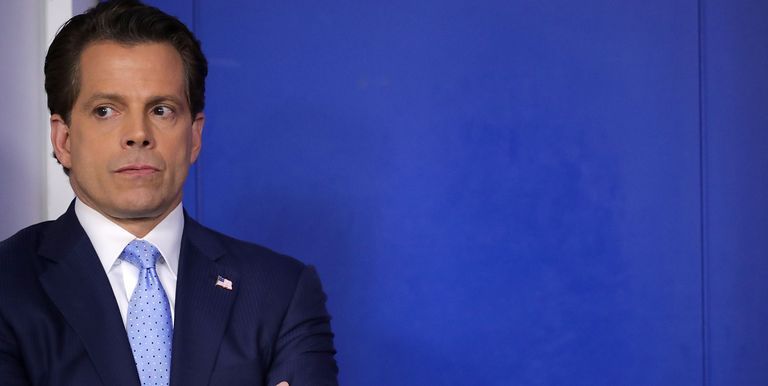 Remember this dude? [READ THE FULL LIST]
---
Random Thing from the Internet...

Everyone is telling you should read Ta-Nehisi Coates' latest article because you absolutely should read Ta-Nehisi Coates' latest article.

To excitement!
Eric

P.S. NEVER, in your life, use Interstate Relocation Services. NEVER.