Ending: Here for It, #218
Hi! It's R. Eric Thomas. From the internet?
Hi!
In high school, I was in a short play called Happy Ending by Douglas Turner Ward, a boundary-breaking Black playwright who was one of the founders of the Negro Ensemble Company which produced The River Niger and A Soldier's Story, among others, and counted among its members basically every great Black performer of a generation—folks like Esther Rolle, Glynn Turman, Angela Bassett, Lynn Whitfield, Samuel L. Jackson—you know, icons. Ward passed away at 90 last month and I was reminded of his prodigious and influential career by this great obituary in the New York Times. Maybe you know that one my daily habits is reading the obituary section. I love it even though it seems a little morbid. I don't see it as sad, though—I love learning about people's lives, I love the possibly futile but nonetheless noble attempt to capture one human journey and its impact in 800 words pegged to newsworthiness. I love the structure—most obits start with a lengthy description of what you might know the person for, like it's a game of charades. "Former president, two words, hotel burglary." And then, midway through, the obit usually switches to a chronological biography. It's such an interesting combination. I like to think of the two parts as "this is how time passed" (the second part) and "this is when time changed" (the first part).
I will take every opportunity to talk about obituaries and my love of reading them. Poor David—every other day I tell him about the story of someone who died and I always pause mid-story and say, "I don't know if you know this about me but I read the obituaries every day." We have been married for almost five years and he sees me do this every single morning and yet I always act like it's some secret habit I've been cultivating, like I'm sneaking off to learn Krav Maga. I'm like, "I don't know if you know this about me but every morning I tumble out of bed and stumble to the kitchen, pour myself a cup of ambition, yawn and stretch and try to come alive." And he's like "Yeah. Obviously." Kudos to me for thinking that I am in any way unknowable to the person I've spent literally every moment of the last 365 days with. And shame on me for not having the foresight to start a secret new habit on the sly as a bit. How great would it be to commemorate the quarantine anniversary by telling David "I don't know if you know this about me but I am fluent in Klingon and I tap dance at the professional level"? Ah well! I am not very motivated the goal of "bettering myself" but I will do anything for "comedy reasons."
Pictured: how I'm going to walk into the stadium to get my vaccine.
Being interested not in bettering myself but rather just in comedy reasons is, alas, also my philosophy around acting, which brings me back to Happy Ending and Douglas Turner Ward. All my childhood, I aspired to be a child actor. No, that's not correct. I aspired to be a child star. I bought a book from the Scholastic Book Fair one year called How to Be A Child Star. I think it would have been hilarious if they'd had a kid's version of some seminal acting tome, like Meisner for Minors or KidzBop Presents: Lee Strasberg. But they didn't. They did, however, have a book devoted to the noble yet futile goal of becoming some sort of Teen Beat/Disney Channel/Dougie Howser minor minor celebrity while living at home with your parents in Baltimore and not going to any auditions ever.
I don't know if you know this about me, but I enjoy being on stage. (That was a joke; I know you know this about me. This may be a simple weekly newsletter, but in my mind, I'm the Mama Rose of Substack.) And though I appeared in every school play and musical that would have me and even carried that energy into college, I never really put together the appeal of being on stage with the craft required to be a good actor. I am not a good actor and it is very brave of me to say it. Every once in a while I fool myself into thinking that perhaps I have some undiscovered acting potential, like I just needed to age into my looks and soon I'll tumble out of bed and stumble into a later-in-life career playing sassy bosses and, in a Golden Globe-nominated turn, a taciturn teacher in a small fishing village. Plenty of people who are primarily authors also act, I reason—Maya Angelou, Tracy Letts, Douglas Turner Ward. I'm totally the same as them!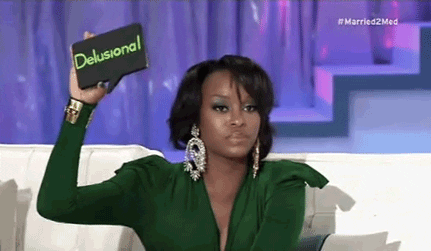 We'll see. Anyway, my high school did Happy Ending and I feel like it was at an assembly rather than part of an evening. I have the distinct memory of "acting" at 10:30 am. It has a cast of four and all of the parts are for Black performers and I am fairly certain that's why we did it. Three of six  the Black kids in my grade were into theater, myself included; I seem to recall us lobbying a fourth friend to be in the play. For the culture! Maybe we did this as part of a Black History Month assembly? That seems pretty likely, which is hilarious because Happy Ending is about two maids who are scamming their white employers. FOR THE CULTURE! I played Arthur, the husband of one of the maids and I remember working a long time on trying to capture the physicality of a 40-year-old man, which turned to be a George Jefferson impression by way of the Kool-Aid Man. Acting!
The play is a comedy but we all spent the entire runtime crying. The couple that the maids are grifting is breaking up, which interrupts their grift. We open on the women crying, then their nephew shows up, learns what's happening, and he starts crying. Then Arthur rolls in, wearing a 9th grader's Easter suit and walking like he's experiencing vertigo, he learns the truth and he bursts into tears.
Here's a photo I found online from a production in Virginia to give you a sense of what happens.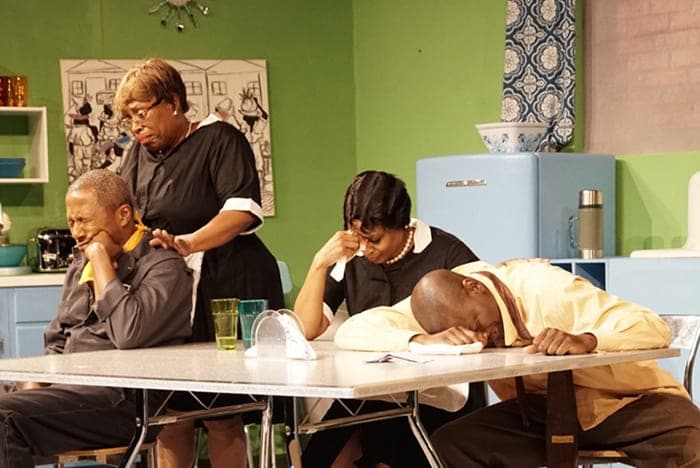 Black history!
I was excellent in the play! (I was fine.) But afterward my friend Stephanie came up to me and said I'd done a great job crying. "I'm really good at spotting fake crying," she said, "and you were the best." It was very kind but I latched on to the idea of someone's special talent being spotting fake crying and, as a result, have thought about it every day for the last 20 years. "I don't know if you know this about me but I am an expert at knowing if you are really sad or if you are just attempting to be a child star." The compliment was such delightfully strange little gem of trivia that I've spent all this time thinking about Stephanie's superpower and how it manifests and what it means and how it can be used for good and not evil and I have never once thought to myself "My special talent is fake crying." Usually when someone compliments me, it becomes part of my fragile molecular structure and I tend it like a Zen garden. The reason I've gathered you here today is because once (one time) our shop teacher laughed at something I said during a meeting of the Peer Counseling club and a little neon sign went on in my head that said "You're funny (sometimes in situations that do no call for humor)" and I was useless for anything else after that.
But acting compliments? Water off a duck's back. Or tears down Young George Jefferson's face, as it were. Once, after Pirates of Penzance, in which I played a member of the police brigade (but not the Wacky Police Officer, who was played by my friend Jessica), Ned Beatty, the actor from Homicide and Network, came up to me as I wiped off my makeup in the boys backstage area (the lower school art classroom). Beatty was in Baltimore filming Homicide and his son was the star of the show (his arrival shook up our entire social hierarchy; I can't get into right now. I'll be here all day). "I gotta give you some TLC," Beatty said to me, "do you know what that means?" I said I did not because I thought that TLC meant tender loving care and I was not about to say those words to an Oscar nominee. He went on to tell me that my work as the police officer who tries to wrangle the Wacky Police Officer was great. "Every comedy bit needs a straight man," Ned Beatty said. "Doesn't work without him. You were a great straight man." That was the first and last time anyone complimented me on my ability to be straight but I took that compliment, tucked it away in my heart, and thought about it every single day without doing a single thing about it.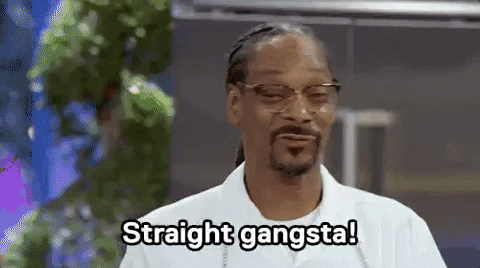 How my life would have been different if I'd taken those compliments and built on them. I don't actually know I would have done with these talents but I'm sure there was a chapter on sobbing and "assorted Ricky Ricardo studies" in How to Be a Child Star. Maybe it's not too late; I've been using a new face moisturizer and I refuse to have a second birthday in quarantine so really anything is possible. I just got up and went to the mirror to see if I could fake cry like I did in my glory days. Alas, it looks like trash. I've lost that secret talent! I was a child star headed straight to the top on the sheer veracity of my tears, but now I'm an adult. Oh well. I just hope that, at some point way in the future, the first line of my obituary reads: You may not know this about R. Eric Thomas but he was the straightest, saddest man in a JCPenny boys suit, crying at 10:30 in the morning at a Black History Month assembly. And it was amazing. (It was fine.)
---
Let's Hang Out!
Some extremely talented students at Middle Tennessee State University are doing a production of my short play Human Resources airing live on Facebook from March 25th to 28th. Click the graphic for more info!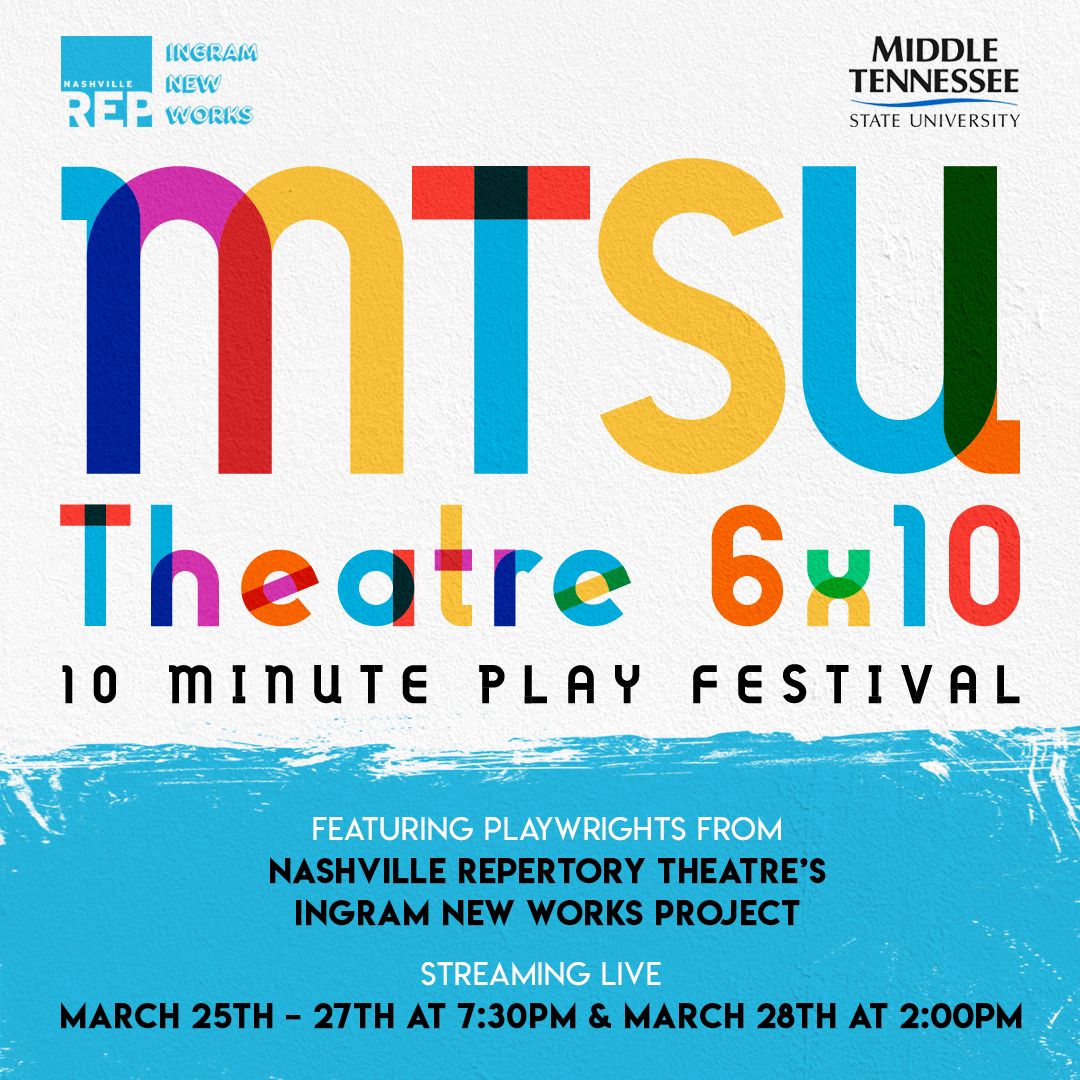 And Indiana Repertory Theatre is doing a production of my play Mrs. Harrison, streaming from May 6-May 30, which you can find out about here.
---
Random Thing on the Internet
I have become obsessed with early 70s Black television interview and performance show Soul. I stumbled upon an episode of the show featuring a conversation between Nikki Giovanni and James Baldwin and I was immediately hooked.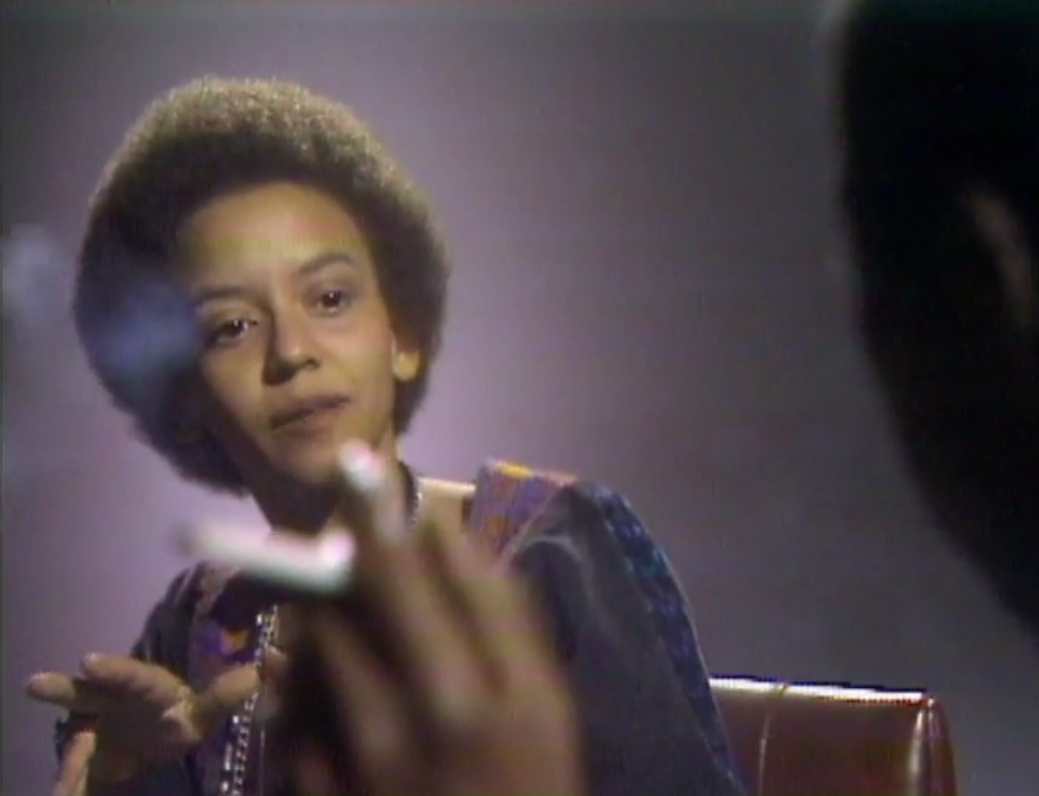 Shout Factory has 24 episodes online for free—Gladys Knight and Patti Labelle performances, a Muhammad Ali interview, Ruby Dee and Ossie Davis reciting poetry. This is a treasure trove. Find the whole Soul collection here.
the straightest, saddest man in a JCPenny boys suit,
Eric