Catch-all: Eric Reads the Week, #65
Hi! It's R. Eric Thomas. From the internet?
Hi!

This week: the pinnacle of comfort films, a hot take about pool floats, sciencing very scientifically.

Our catch-all is full. It has caught-all. It has no more catches left to catch. Our catch-all is a little rust-colored wooden bucket where we keep our infinite collection of New Yorker magazines (plus a slightly smaller number of Baltimore Magazines and The Dramatist, the magazine of the Dramatists Guild of which I am a member ::pats wig; supports unions::). I didn't know buckets were called catch-alls until I married a white person and received my first Pottery Barn catalog. I was like, "Look at this! They don't know what a bucket is called and they want you to pay $50 for it! Hilarious." I bought four. You know what they say, gotta catch em all.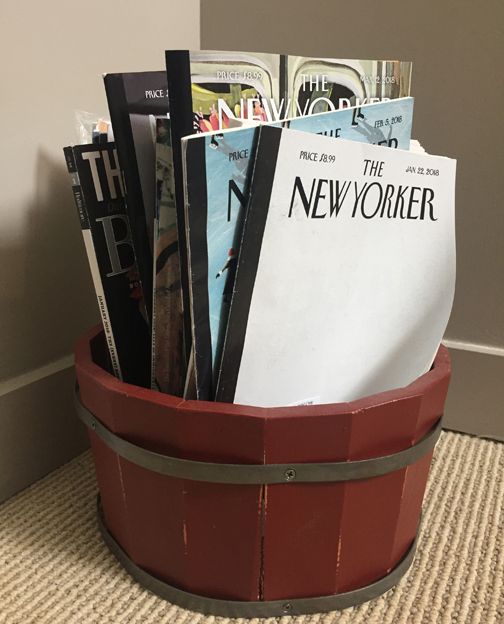 There is no shortage of coverage about the plight of the New Yorker subscriber. The well-intentioned culturally literate person who is found buried underneath mountains of magazines that, the minute they arrived, the subscriber knew they wouldn't read. It's like a modern Greek myth, the subscriber as Sisyphus. (Free drag name: Sissy Fuss, the queen who spends hours on her makeup only to ruin the last little bit and have to start over again. She never gets to the stage, where, ironically it's Booger Night.)

I, like every other Whole Foods-shopping, tote bag-having, Invisibilia-listening, Cards Against Humanities-playing, photobooth-loving person of my ilk, have every intention of reading through all of my New Yorkers. There is very little I love more than luxuriating in an issue for a Sunday afternoon. Yesterday, I took myself out to brunch and read the issue from two weeks ago. I got midway through Ian Parker's fantastic piece about writing fortune cookies and I had to stop because I kept audibly sighing out of joy. I love reading the New Yorker every time I get the chance; I just never get the chance.

So, our catch-all is full. I feel like this is nature (Pottery Barn) telling me that I shouldn't renew the subscription. As fate would have it, our subscription needs my attention to auto-renew. They have the wrong card information. I hesitated for a bit. What if this was the end of New Yorkers? What if I gave myself the gift of a finish line? What if the catch-all was all that I ever needed to get through? What kind of life would that be? So little of what we experience, good and bad, has a hard end. History never stops, work is never really done until retirement I guess; you never stop raising your kids (I suppose; I ain't got no kids but I presume I'll never stop raising my lake house). What if, for once, I could know that every fascinating idea, every thrilling profile, every peculiar, strange, melancholy moment of modern life was contained in my catch-all? The expensive bucket as universe.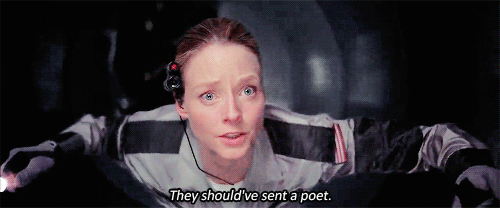 I didn't know that I'd reached the end, initially. The New Yorker has a very frantic emailing style. I think I'm in two systems so I'm always getting emails about signing up as a new subscriber that sound urgent and hopeful and light and then I get emails about completing my subscription that sound threatening and foreboding and coarse. The New Yorker is the glove and the fist.

This is also true of the articles. I, like every Moth-listening, Spotify-playlisting, Netflix-bingeing person of my ilk, always pack four to 12 New Yorkers whenever I fly. This is in addition to the three books I pack, and the manuscript that I am actively working on. For a flight to Rhode Island or wherever. I never fly more than 6 hours at a stretch. I have a delicate condition called "I don't want to sit for that long" ANYway, once we were on flight to the West Coast and I was reading a New Yorker article about young seniors who were having their funds and freedom stolen, legally, by the government. These shady contractors hired by state agencies would declare these seniors incapacitated and assume conservatorship, like what happened to Britney Spears, and then these criminals would put the seniors in terrible nursing homes and pay themselves caretaker fees and auction off all of the seniors' belongings. The seniors couldn't do anything to stop it, their kids couldn't stop it, and the article terrified me. It was probably a 10,000 or 12,000 word article and it was a little dense so it took some time to get through but by the time I finished I was in a full-on frenzy. I was gripping the arm rests and clawing at the window like "Someone has to land this plane RIGHT NOW. I have to call my brothers and warn them about the CRIMINALS coming for our PARENTS." I was about to purchase the WiFi just so that I could send a desperate message to my entire family at once that was just screenshots and scribbles on a cocktail napkin and the words "Don't trust anyone! I'll take care of you." I was a mess. But I didn't want to let David know because we really set each other off sometimes and the last thing we needed was two people having a panic attack because that plane definitely would've had to make a special landing in San Antonio and the police would have had a lot of questions, and I'd be like "Don't ask me questions! Ask the senior bandits! Freedom for all seniors!"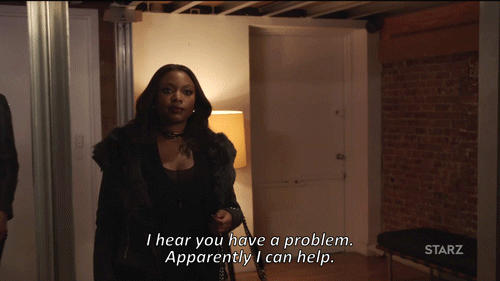 This is what the New Yorker does to me. Every. Single. Time. I read that article about ghost scams in Chinatown and literally started screaming. Don't even get me started about the article about how stink bugs are, without a doubt, going to ruin your life one day. DON'T GET ME STARTED. Agh. I love it so much. I aspire to be able to write like this one day. So tight and yet so voluminous; so full of life and yet so foreboding. This is the pinnacle. It never fails to terrify and delight me. Reading the New Yorker, for me, is like getting on a 3-D ride at Disneyworld. It is a complete experience. A catch-all, if you will.

Long story short, I resubscribed. We're going to need more buckets.

This week, a bursting catch-all! Trump and Biden got to fisticuffs and its so embarrassing for literally everyone, Ivanka did science, pool floats are the worst. But first! SANDRA BULLOCK LOOKING THE MOST COMFORTABLE.

I legit could spend the rest of my life re-watching romcoms and writing about the things I've obsessed about for years. This article, about how Sandra Bullock's While You Were Sleeping is a love letter to being comfortable, is my magnum opus.
While You Were Sleeping takes place during the Christmas season in Chicago so it's a big plot point that it's basically negative 20 degrees. Other characters react to this with trenches, overcoats, and other winter wear. Lucy does them all one better by dressing like someone who is camping out for concert tickets to a Pearl Jam show. She layers obsessively for maximum snuggliness, including a super long wool coat that reaches past her ankles. She's like a sleep sorceress. [READ THE FULL ARTICLE]
---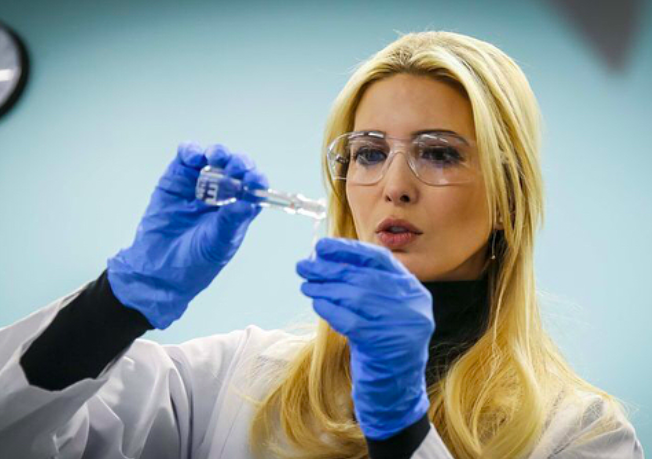 Hello, it is I: Ivanka Trump, science nerd! I have to tell you, I had the most delightful time at the science place doing science things yesterday. Allow me to paint you the picture. So we walk into this science store: very nice, expensive. Beakers everywhere. A table like you'd put a raw bar on. But there was no raw bar! First clue. I love a theme so I came in high science drag. I was very ready to do the science. [READ THE FULL COLUMN]
---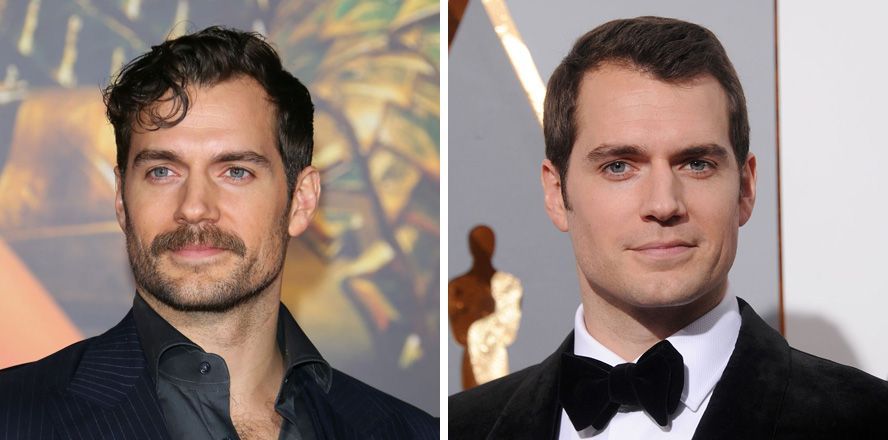 Dearly beloved, I mustache you how you are coping now that Henry Cavill has shaved his luxurious and controversial facial hair? Surely you received a push notification on your phone (a brush notification?) alerting you to this stunning development. His upper lip, so comfortable a home for a healthy harem of bristles, is now bare, with nair-y a hair to be found. It's a tough moment for the world at large. I feel as if every follicle has been plucked directly from my heart. [READ THE FULL COLUMN]
---
Pool floats are just too much. They're cute, they're fun, they're a menace to summer and I won't stand for it. Quickly, before the CIA cuts my wifi for telling the truth, I'll give you my reasons. 1. They're too big. Oh, you're supposed to use them at the beach? Then why aren't they call ocean floats? Ya burnt. Second of all, even at the beach you are taking up too much room. I know that the sea level is rising, Clarence, but it's not rising fast enough for your 6-foot tall flamingo not to be a huge inconvenience. [READ THE FULL COLUMN]
---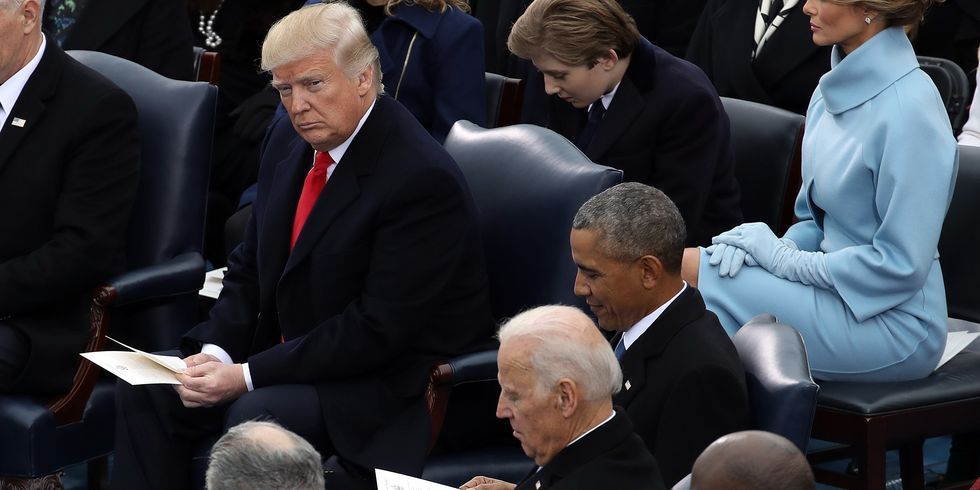 Today, exciting news coming to us from the prison of masculinity—the sitting president and the former vice-president have gotten into a chest-puffing war of words over which elder statesmen would thrump the other in a schoolyard brawl. Lin-Manuel Miranda, please fire up your FinalDraft because Hamilton is about to get a sequel. [READ THE FULL COLUMN]
---
Let's Hang Out!

Chicago: TIME IS ON OUR SIDE is now running! It's fabulous! I'm so so proud of it and if you're in the area, I want you to see it! On stage at Theater Wit through April 7! MORE HERE.

Philadelphia: Hosting THE MOTH StorySlam at World Cafe Live on April 2. Online tickets are sold out; but there are some left for day of door sales.

DC: Hosting THE MOTH StorySlam at The Miracle Theater on April 5!

New York: Hosting THE MOTH Mainstage at Lincoln Center on April 18. Tickets are available here.
---
Random Thing from the Internet

Honey, this New York Times Vows column is out of control. It's like the Mr. Toad's Wild Ride of columns. Every single sentence veers in a different narrative direction. I love wedding writing in the Times because it is always so insane and yet so serious. You really never know what you're going to get. What a delight. What a terrifying delight.

Gotta catch 'em all!
Eric