Casual: Eric Reads the Week, #43
Hi! It's R. Eric Thomas. From the internet?
Hi!

Stephen Sondheim thinks the Oklahoma! was originally about gay cowboys and I have been obsessed with that thought every waking minute of the week.

Okay, so I read the excellent profile Lin-Manuel Miranda wrote about Sondheim in the Times. It's, as expected, wonderful, full of casual wisdom and brilliance. If I were teaching theater (or really any subject) I'd make my class dissect it and the references contained within for the rest of the semester. It's universally beneficial. If you want to learn Physics, you have to have a deep appreciation of Gypsy. Everyone knows that.

The thing I can't stop thinking about, however, is this exchange.
Miranda: Something that's so essential about your work is that I think you have expanded the terrain of what musical theater can be. The notion of, "This is a musical, that's not a musical," is BS. It's carried entirely by the passion of the creators.
Sondheim: Yeah, but Oscar invented that with "Oklahoma!" He took a play that was about homosexuality in the West and turned it into a sunny musical. Because he saw something in it that was beyond what Lynn Riggs had written, about the opening of territories, the promise of America. He saw that which anybody else reading that play would not have seen.

Stephen Sondheim just casually mentions that Green Grow the Lilacs, the play on which Oklahoma! was based, is about homosexuality in the west and then moves on. As if everyone knows this. As if this is one of the easy questions on the citizenship exam. (Side note: the citizenship exam should absolutely include questions about the American Musical Theater cannon. "Please rank the songs from Little Shop of Horrors in descending order of quality.")

When I read that Sondheim quote my face was ShockedWhiteGuy.gif.



You mean to tell me that Brokeback Mountain has a stage cousin written in 1930? In this economy? I couldn't believe it, so I did what I always do: I babbled about it to David every night before going to bed. "Do you think it's overtly about homosexuality or is it just subtext? Is Curly gay? Is Judd Fry gay? Is everyone gay?!" I also Googled it. That's probably the more important part.

Here's what's crazy, though: when you Google "Green Grow the Lilacs homosexuality" the only related things that come up are other times Sondheim has casually dropped this assertion into conversation and one profile of playwright Lynn Riggs that notes he was gay but draws no parallel between his sexuality and Green Grow the Lilacs. This send me down a rabbit hole, honey! It was like an episode of Cold Case. It's 4 a.m. and I'm illuminated by a the glow of the laptop, sticking pins in a conspiracy board that somehow connects Neil Patrick Harris to Bette Davis and it's a lot. I am, if nothing else, the chief investigator of subtle homosexuality.



What's crazy to me is that not even the Wikipedia page mentions gay themes in Green Grow the Lilacs. It's just Sondheim, who has for decades been mentioning this with absolutely no follow-up whatsoever. I'M OBSESSED WITH THIS.

This is exactly the kind of enigmatic elder queer I want to be. I want to spend my twilight years traveling the country, dispatching my peculiar theories as if they were fact and watching people scramble.

"Thank you for honoring me at the Kennedy Center President Solange. I would like to begin my remarks by reminding everyone that Hello Dolly! is actually a musical about one woman's relationship with her favorite restaurant..."

Two hours later...

"All three Tom Hanks & Meg Ryan movies are about stalking..."

Three hours later...

"And in conclusion, as you're aware, every character in The Lion King is gay. Except for Mufasa and Sarabi. I will now take questions."

"What about Nala and Simba?"

"I said what I said."

This is the dream.

This week's columns are full of my pet theories, all 100% true and 100% verifiable (by me). Like this one, that the First Lady is using a body double...
---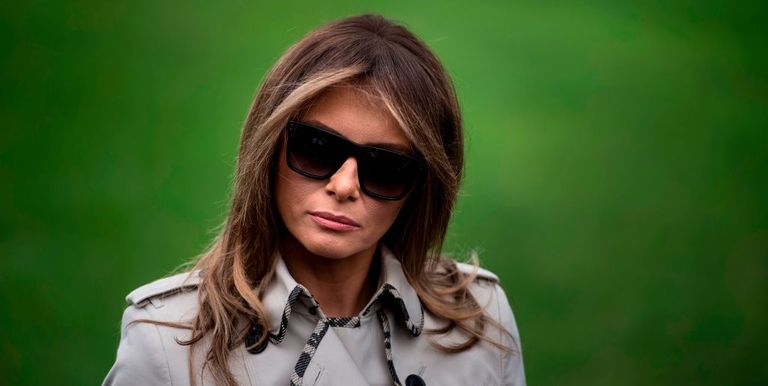 There's a wild theory that the First Lady, Melania "This Isn't What I Was Promised" Trump, is employing a body double for some public appearances and it's, at best, the sixth craziest thing I've heard all day... If you think about it, doesn't this look like a hired actress who literally cannot believe this is the gig she got? [READ THE FULL COLUMN]
---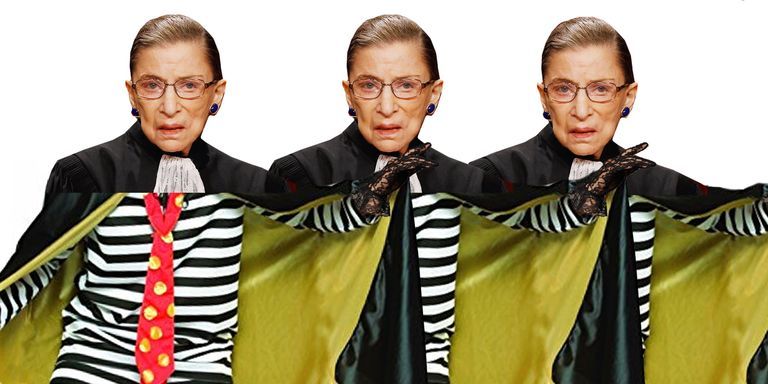 RUTH BADER GINSBURGLAR: One of the few who can match the notoriety of RBG, the Hamburglar is McDonald's resident bad-boy. Why not pair his lewk with the badass of the bench? If you've got a sophisticated understanding of the Constitution that allows you to steal hamburgers, this is the lewk for you. Throw on a striped black-and-white robe and tiny lace gloves and you'll be ready to rubble rubble and rule. [READ THE FULL COLUMN]
---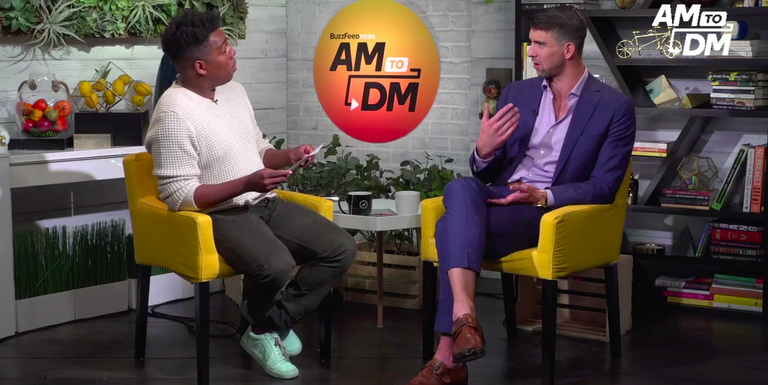 The camera cut to a wide shot and I was like, "Well, alright now! That generous pop of calf can hop, skip and jump into my DMs or whatever it is the kids are doing these days." [READ THE FULL COLUMN]
---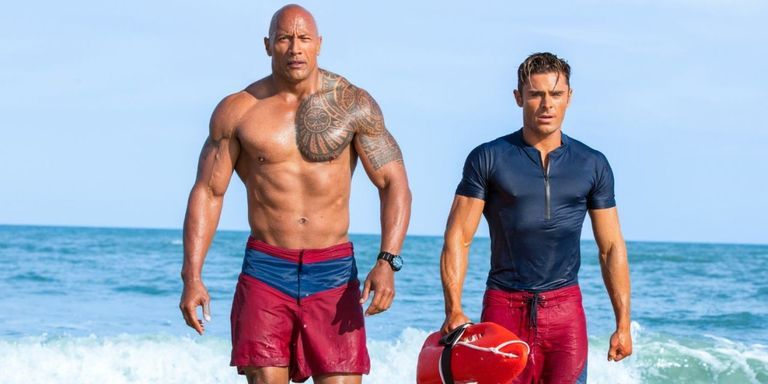 Sometimes it seems like the only respite we can get from the constant deluge of "Can you actually believe this is happening in reality and not a Sharknado plotline" news is in a darkened movie theater. Film still has the power to transport us to other times and places and to take our minds off of the present. Or, at least it did. Turns out, even movies are terrifying in 2017. [READ THE FULL COLUMN]
---
'Will & Grace' Has a Celebrity Cameo Problem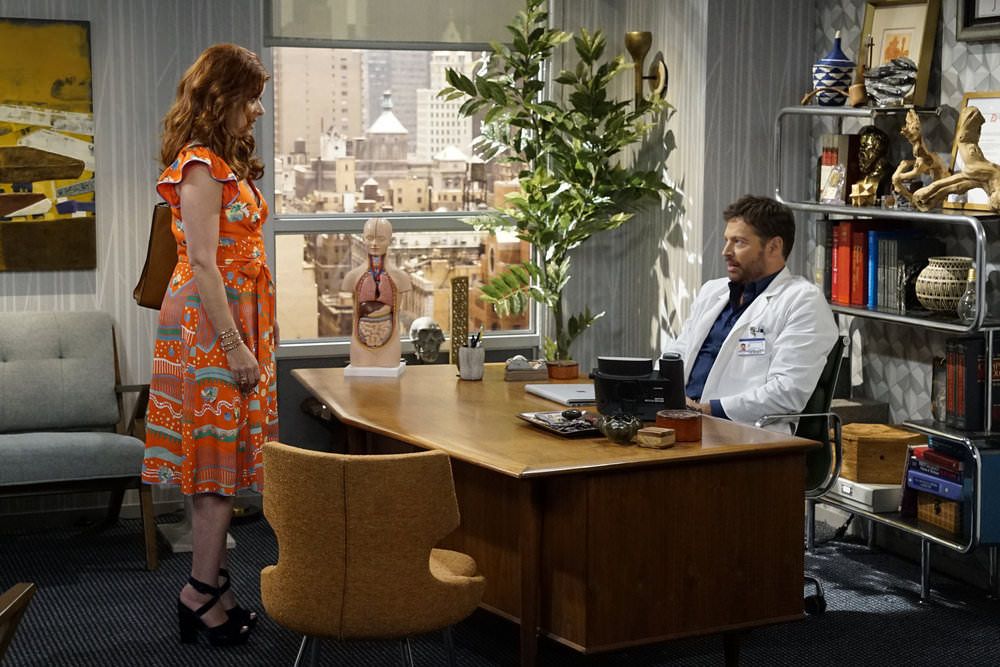 But even die-hard show kweens like myself can acknowledge the sitcom's Achilles' Heel: its dependence on a revolving door of guest stars. Plenty of shows make use of guest performers, of course, but Will & Grace has become notorious for stuffing more stars into a half hour than a game of Celebrity Family Feud. Is this a telethon or a sitcom? Unclear. [READ THE FULL ARTICLE]
---
The Musical Numbers from Little Shop of Horrors (stage version), from Best to Less Best (Because I am a True Patriot)

"Skid Row (Downtown)"
"Suddenly, Seymour"
"Little Shop of Horrors"
"Somewhere That's Green"
"The Meek Shall Inherit"
"Closed for Renovation"
"Feed Me (Git It)"
"Da-Doo"
"Ya Never Know"
"Suppertime"
"Dentist!"
"Grow for Me"
"Mushnik and Son"
"Don't Feed the Plants"
"Now (It's Just the Gas)"
"Call Back in the Morning"
"Sudden Changes"
Homeosexuality in the west! Can you believe it?!
Eric!