Bounty!: Eric Reads the Week, #13
Hi! It's R. Eric Thomas. From the internet?
Hi!

The internet has to, ultimately, be a good thing, right? Like, sure, it's created an insatiable strain in our culture that craves instant gratification, and sure, now that we're all meme-ing our wifis or whatever nobody reads a dang newspaper or drinks a milkshake at a sockhop or raises a barn anymore. But, despite all that, it's gotta be good. Before the internet it was a lot harder to spend hours watching musical performances from Tony Awards ceremonies that happened 20 years ago. And before the internet if I wanted to find a place to eat brunch in a new city I had to spend the morning yelling "BEST CHICKEN AND WAFFLES ATLANTA SEND" at strangers. And before the internet, of course, I didn't get to write funny things about the news and you and I weren't connected. And that connection has really improved my life. It's the best thing since chicken and waffles.

This week, I spent a day at the Hearst offices shooting two video versions of Eric Reads the News. It was a whole thing; I'm sure you'll be shocked to know that I completely freaked out and was awkward at everyone. I'll tell you about it later; I'm still eating my feelings about it. As part of the shoot, however, I needed a photo of a dog wearing a cloak for a sight gag. At first I thought I'd just search stock photos for one BUT THEN I remembered how good the internet is! I posted a status on Facebook asking for pics of pets in hoods or cloaks (I would also take swaddled kittens) and, girl, the internet showed up and showed out! The cloak assignment quickly evolved into a pet costume free-for-all.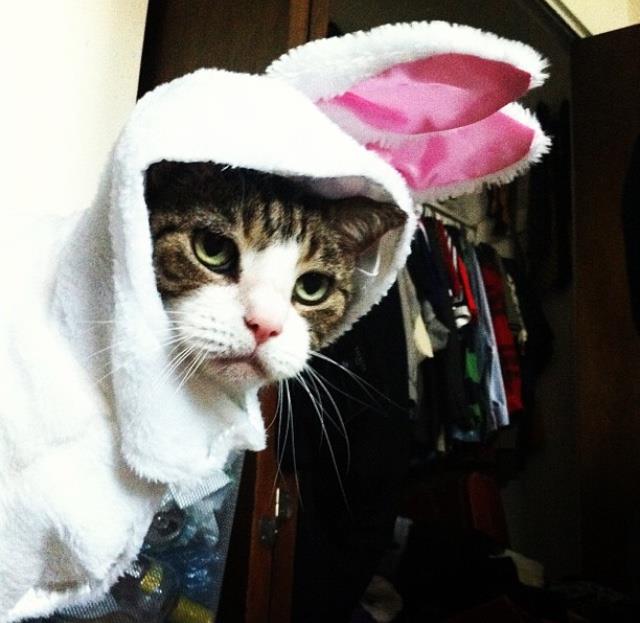 The internet is so great! I don't know what I did to deserve this, but I'm so glad I did it. If you need to see about 100 pictures of cats, dogs and a hedgehog in capes, cloaks and other extraordinary garb, go to the comments on my FB status here.

This week, the internet brings us all kinds of random bounty--Taraji as a Marvel superhero, Erykah Badu at karaoke, Chrissy Teigen's iconic Instagram! But first! The president drove a truck! TOOT TOOT!
---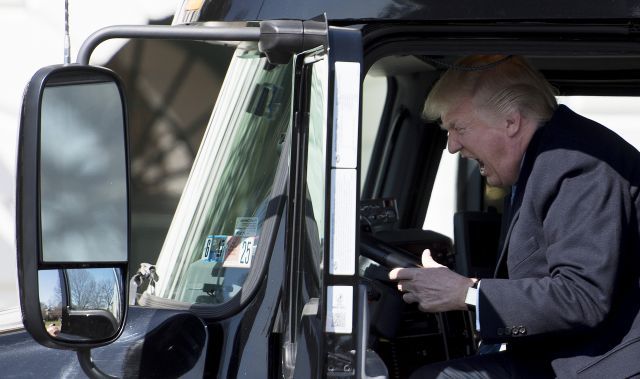 Afoot and light-hearted the President took to the open road today from the cab of a truck parked, with its engine off, at the White House. Healthy, free, the world before him, he honked the horn and grimaced gleefully as dozens clapped and cheered. The long brown path before him, leading wherever he chose, in a closed-off cul-de-sac. [READ THE FULL COLUMN]
---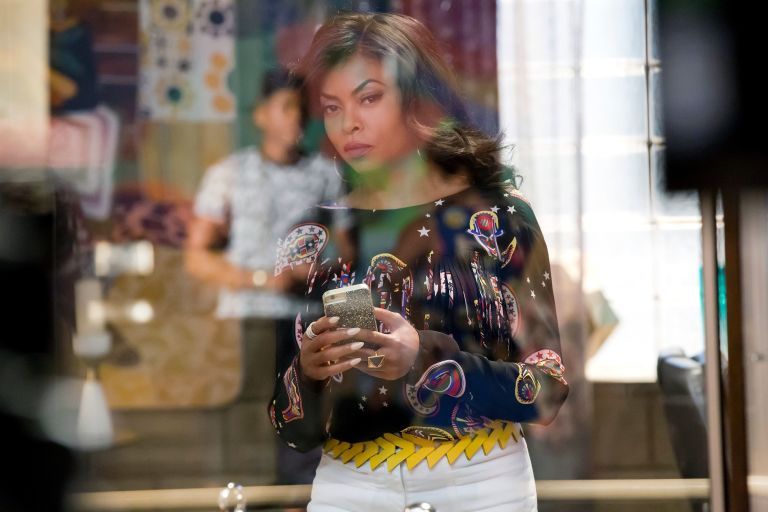 Taraji as Sister ScreenCap! Taraji plays that friend who always has the tea and is quick with a receipt in the form of a screencapped conversation or a photo taken on the sly. She's that person who calls you from the Outback Steakhouse to report that she thinks she sees Rhonda—you know Rhonda: Tiffany's cousin—out to dinner with her boss, laughing and carrying on, and doesn't Rhonda have somebody at home already? Oh? You're not sure. Well, she's going to take a photo anyway, just in case this ever comes up.
Anyway, Taraji plays this person. And she also can shoot lasers out of her eyes. But she doesn't do that a lot. Because she's really busy with her phone. [READ THE FULL COLUMN]
---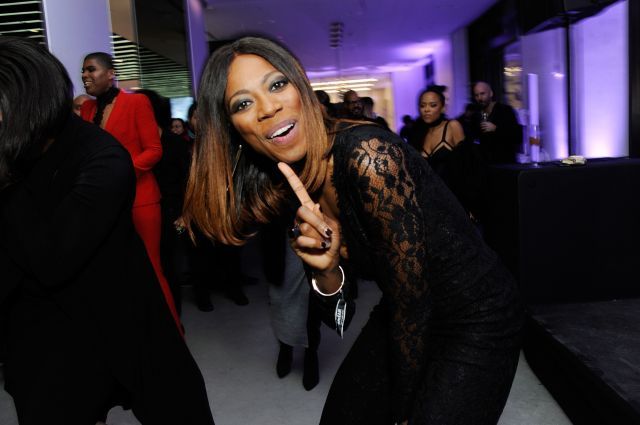 And now a dispatch from the "Sometimes We Can Have Nice Things, Dammit" department. File this one under subheadings "Yes, Gawd" and "'Twere It Me, I Would Have Died." During a social event at BET's Leading Women Defined, the Insecure star took to the stage to perform a karaoke rendition of "Tyrone." And who came right down, front and center, to take it in? Sara Bellum herself also known as Low Down Loretta Brown also known as MC Apples also known as the one and only Erykah Badu. As I said, 'twere it me, I would have promptly died. [READ THE FULL COLUMN]
---
From Man Repeller...
Everybody knows that the picture we paint of our lives on social media is a skewed and highly curated one. But that never stops us from being seized with envy at every well-lit Insta.
What if every post that inspired me to longingly sigh "goals" wasn't just something to discuss with my therapist, but a call to action? What if I used Chrissy and John's social media life as a model of actual life? Would my reality improve? Only one way to find out! [READ THE FULL ARTICLE]
---
From the vault...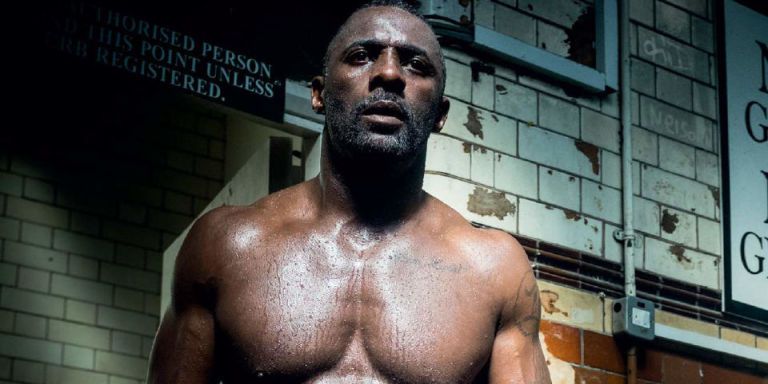 Perhaps my favorite thing about the promotional video for Idris' new show is that he is, hilariously, dripping wet in every single shot. SpongeBob SquarePants is drier than Idris Elba right now.
I guess the abundance of moisture is a good thing, though, because THE THIRST IS REAL. Sorry for shouting but this is a national emergency. [READ THE FULL COLUMN]
---
Random thing from the internet...

Wednesday was my husband, David's, birthday! Adult birthdays are weird. The point of a birthday is to celebrate getting older, more mature, more adult, and yet most celebrating involves shirking off responsibilities, staying out too late, and ignoring your budget. Poor David had to work a 12-hour day on his birthday but we got to meet up at the end of it to share a toast at XIX, a restaurant on the 19th floor of the Bellevue, overlooking the city. I'd also made sure to have a cake waiting at home. Well, two cakes, because I wasn't sure which one he'd want. And some flowers. Okay, actually, I went to a flower stand at Reading Terminal Market and bought all of the tulips they had. And the callas lilies. I was basically channeling Meryl Streep in The Hours. As usual.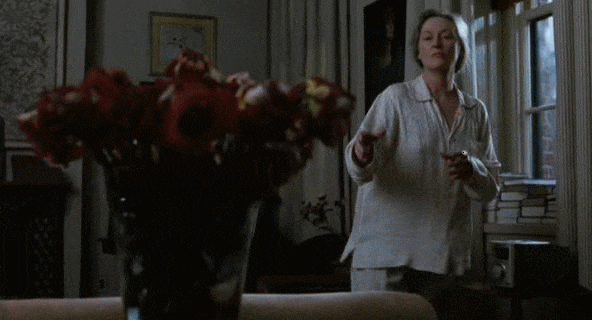 We're going to Oregon this week to celebrate his birthday properly. A few weeks ago he asked me if there was anything I was looking to do. As with all of our vacations, I replied "Eating! And theater! And I want to buy books. That's all!" I'm great on vacations.

On Thursday, our house full of flowers, I turned to him and declared "I would like to go to a tulip farm one day!" Minutes later, he texted me this link, to the Wooden Shoe Farm, A TULIP FARM IN OREGON! Their Tulip Fest started yesterday and we're going next week! I'm going to see 40 acres of tulips! He'd literally Googled "tulip farm Oregon" and came up with this! The internet is so great!

Have a bountiful week!
Eric