Beytriarchy: Eric Reads the Week, #8
Hi! It's R. Eric Thomas. From the internet?
Hi!

I went to the ELLE magazine offices this week and lost my damn mind! For months I've been writing my daily ELLE.com humor column from various Philadelphia coffee shops, sofas, and occasionally on-board trains, buses and Lyfts. Humor never sleeps! But I'd never set foot inside the actual Hearst offices in Manhattan.

Y'all, I ran up in there like Annie on her first visit to Daddy Warbucks' house.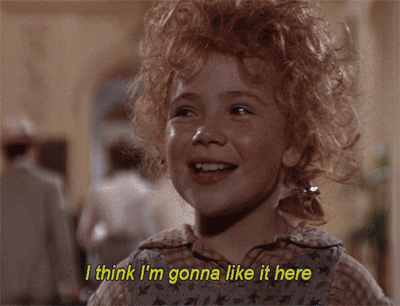 I was like, "Can I touch this? Can I touch that? An indoor waterfall! I die! Is Oprah here? When will she be back? Look at all these computers! Ooh! Cupcakes. I'll have three, please. So, you come here and type things every day? How chic! Oh! The bathroom has shaving cream in it. For shaving at work! How very! How very indeed!"

I'm naturally enthusiastic, yes, but this office visit was absolutely everything. I saw the Good Housekeeping test kitchen! I went up to the top floor and saw all of Manhattan and, probably, the Bronx, and maybe like Austin or something. Geography is strange.

I wrote one of this week's columns in the office and I was surprised by how many random noises I make when I'm writing. You definitely don't notice all your beeping and booping sitting in your house, in your everyday poncho, by yourself. Embarrassing.

Anyway, this week we're celebrating a hero journalist, envisioning a Love, Actually sequel, writing fanfic about Oprah, and covering the Grammys (#BEYTRIARCHY). Beep! Boop!
---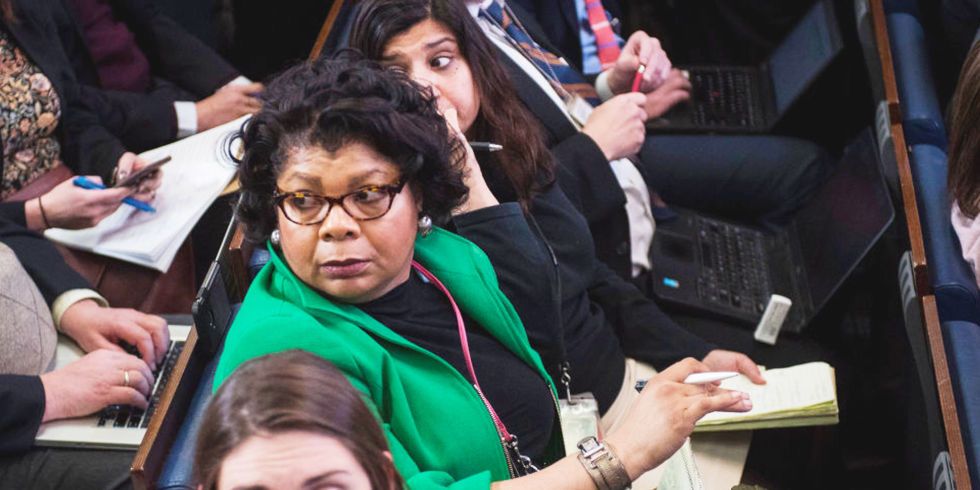 Meet April Ryan, a veteran journalist from the American Urban Radio Networks. She's having a strange week. Well, we're all having a strange week—it's America in 2017—but April Ryan is having an especially strange week. Her week came to a head during what was probably the most divisive and offensive moment from the president's shambolic 77-minute press conference. April Ryan asked the president a question; the president attempted to come for April Ryan; it didn't go well. [READ THE FULL COLUMN]
---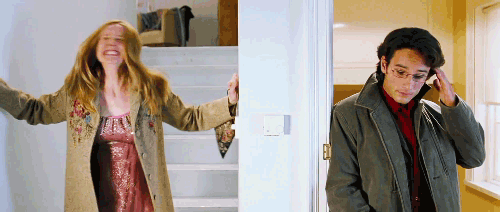 Screenwriters Richard Curtis and Emma Freud are writing a 10-minute update for Red Nose Day. It takes places 14 years after the events of the film and Freud recently tweeted that since they're still writing the script, they're looking for ideas. WELL I AM GLAD YOU ASKED BECAUSE I HAVE BEEN THINKING ABOUT THIS FOR A DECADE AND A HALF.
Pull up a sofa, Freud. We have to talk. [READ THE FULL COLUMN]
---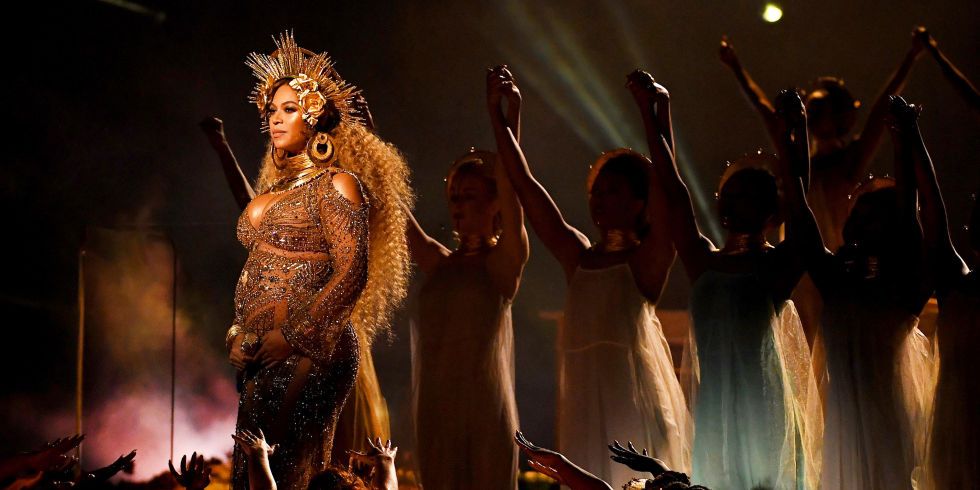 I am writing to you live from Heaven. The line to get in is super long because Beyoncé literally slayed everyone on Earth. Is this the Rapture? How cute. I am here for it. Well, I'm not here for it because I've been caught up to meet her! [READ THE FULL COLUMN]
---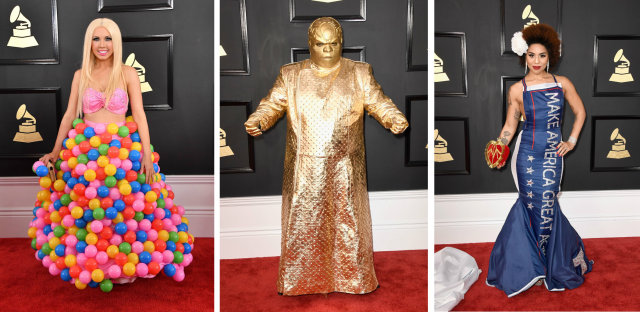 The front says "Make America Great Again," the back says "Trump" and the whole thing says "Oh, honey, no." [READ THE FULL COLUMN]
---
Rihanna's Flask Was the Unsung Heroine of the Grammys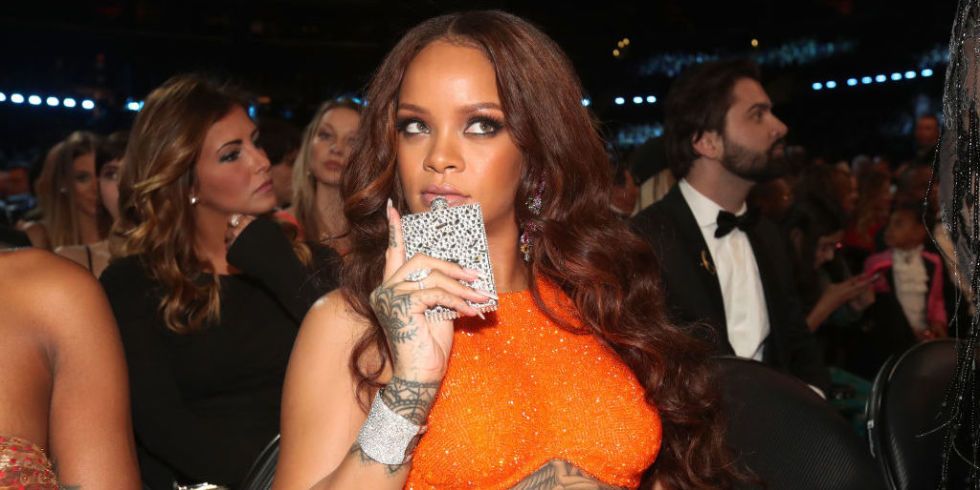 A lot of people had a good night at the annual music awards show but no one had a better night than RiRi and her trusty sidekick, Flasko the Flask. No, that's a ridiculous name for a flask. Flotilde the Flask. Much better. Rihanna and Flotilde showed up like "We know y'all about to spend four hours doing ANTI dirty so we're just going get our party on. Cash me in the front row slightly tipsy, howbow dah?" [READ THE FULL COLUMN]
---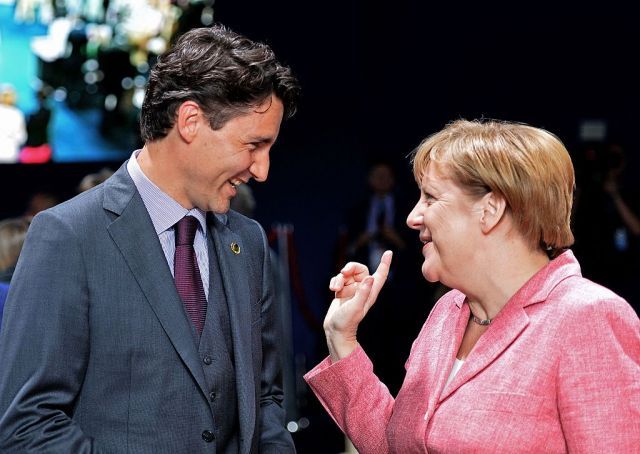 The G8's most explosive secret is out. No one can resist the charms on Angela Merkel! She is a thief of hearts! The Carmen Sandiego of your feelings! Le BAE looks absolutely smitten, which is particularly impressive given that his normal expressions range from impish delight to smoldering affection. [READ THE FULL COLUMN]
---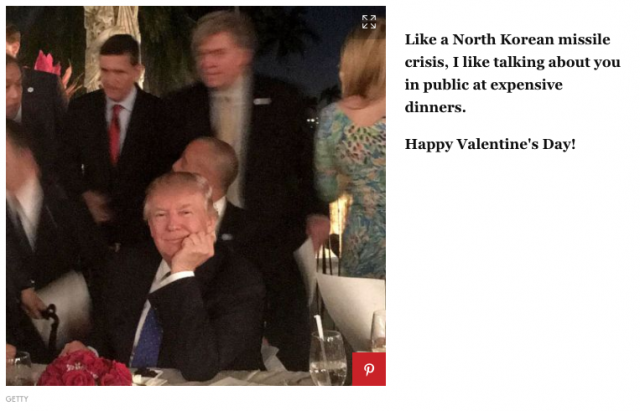 ---
Location: The Woods. 1500 Ferngully Way. Time: Now
The door flies open with a bang. Hillary doesn't flinch; she has never flinched in her whole life. She slowly turns her head. It's Sally Yates: former acting attorney general, American Patriot, huge terrarium fan, Commander in the Resistance. She looks up from under the brim of her hat and smiles cryptically.
YATES: It's beginning.​
CLINTON: It began a long time ago. [READ THE FULL COLUMN]
---
From Man Repeller
Frankly, This Is Us didn't fall within my normal TV-watching subject area. If I'm turning on the television, it's because I want to watch a badass, powerful black woman boss people around. Basically, I only watch Scandal, How to Get Away with Murder and anytime Maxine Waters is on C-Span. But something about the show drew me in. [READ THE FULL ARTICLE]
---
From the vault...
After the brilliance of Bey's Grammy's performance, I can't help but revisit another extraordinary moment from her: the electrifying CMAs collabo with the Dixie Chicks.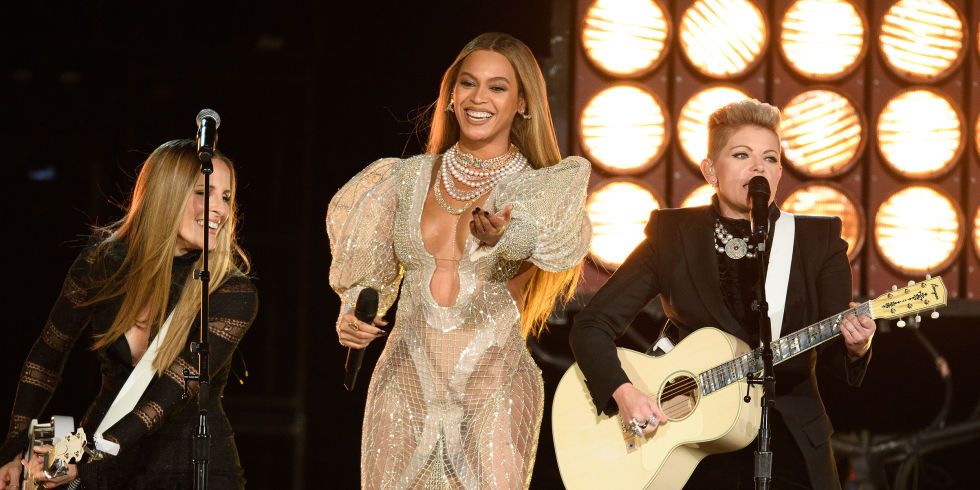 You had me watching the Country Music Association Awards for two hours and 25 minutes last night? How? That is two hours and 24 minutes longer than I have ever watched the CMA Awards before in my life. And don't get me wrong, ma'am. I like country music. I like it very much. I mean, "Nine to Five" is the greatest song ever written about the irresistible scourge of capitalism. But Beyoncé, ma'am, I watched two hours and 25 minutes of the CMAs last night for you. Apparently I would do anything for you. [READ THE FULL COLUMN]
---
Random thing from the internet
I made this Chicken Parmigiana recipe for a dinner party last week and it turned out so well I have to share it with you. We only had one couple over but I was 100% stressed out. I like cooking but I don't think I'm good at cooking and my husband and I are still figuring out our flow with respect to company coming over so there was like a lot happening, emotionally. But, tastewise, this recipe was OFF-THE-CHAIN. I enhanced the sauce by putting the ingredients in the Instant Pot for 50 minutes instead of cooking on the stove top. This produced a fantastic depth of flavor and a really rich color. I ate the leftovers for every meal this week. Make this recipe. And if you have any suggestions for not having a breakdown while hosting a casual get-together, I'm all ears.

All hail the Beytriarchy!
Eric

Performing...

The Sensible Nonsense Project -- I'll be reading a new essay at this delightful regular show in which adults talk about influential children's books. I'll be screaming about The Monster at the End of This Book
February 22, 6pm, Kelly Writers House at UPenn
FREE, OPEN TO THE PUBLIC, FREE SNACKS!