Baby: Eric Reads the Week, #32
Hi! It's R. Eric Thomas. From the internet?
Hi!

I'm learning how to drive from an amiable septuagenarian named Nick. He really likes math, has the best reviews on Yelp and will frequently lean over and honk the horn for me if I'm being too nice.

Yes, I am 36-years-old and taking driving lessons. Sorry 'bout it. I always feel like I have to apologize when people find out I don't drive. "How do you not have a license?!" they say, aghast.

And I go, "Uh, well, there was all this melodrama around driving when I was 16 and then somehow I never found myself behind the wheel of a car for 20 years so...." And then they're like: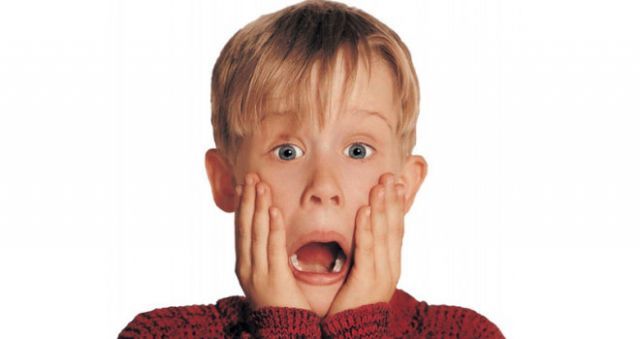 It's a whole thing.

I always assumed that I could drive a car if I had to. Like, it's not hard. In a pinch, I was sure I could muddle through like it was a karaoke song that I wasn't really familiar with but could sell with verve. That's my driving strategy: having a lot of personality to make up for defects of skill.

Anyway, every once in a while I would play a racing video game just to test my theory of secret driving ability. Those were no help because I was terrible at them but I couldn't tell if it was because I am not a good video game player or because I actually have no idea how to drive a car. Well, sorry to say, I actually just didn't know how to drive a car. Like, at all, really. Nick was shewk. I was like, "Don't worry. This always happens in Mario Kart, too. But eventually I figure it out. Which button is the Mushroom?"

All that is in the past. Now I can drive. I had to learn because we're moving back to Baltimore and I started feeling very "Nicole Kidman in The Hours" about the whole thing and I figured the best way to combat that was to get a little plastic card that said "This guy can do whatever behind the wheel of a car or whatever."

I am quite literally a baby driver.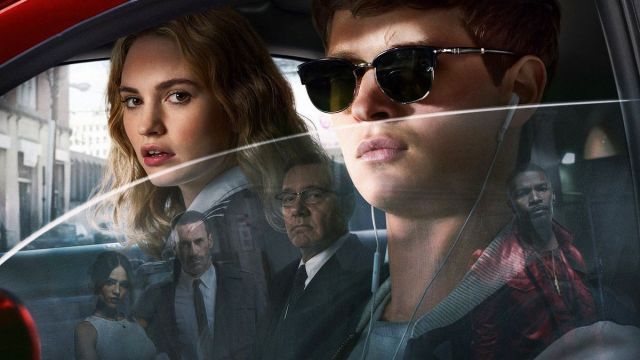 Unlike Baby Driver, however, I'm one of those people who doesn't care about cars. Sorry 'bout it. For years I would try to convince myself that I should learn to drive by reminding myself of the pros: I could go to Ikea or the beach any time I wanted. But then I thought of the cons: ugh, it's annoying, I could die, gasoline. So, it was kind of a toss up. Most things come down to deciding between Ikea and death.

I also simply refuse to believe that every city isn't walkable even though many cities seem to be aggressively working against you ever setting foot to pavement.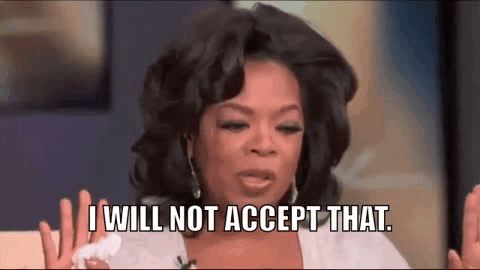 I feel like not accepting geographical realities is a valid form of resistance.

This week I'm in L.A. (for the Olympics) and when I arrived I had a few hours to kill so obviously I felt like the best use of my time was to fill it with Animal Style everything from In-n-Out Burger. Google Maps said that the nearest one was a 27-minute walk, which in Philly is a fine site-seeing endeavor. I set out down the street, however, and quickly realized that 15 of those 27 minutes were on a highway. Like, an actual 6-lane highway. I kept thinking to myself, I should... stop this? But I will literally do anything for a burger. You only live once, right? And it probably ends with an unwise pursuit of food.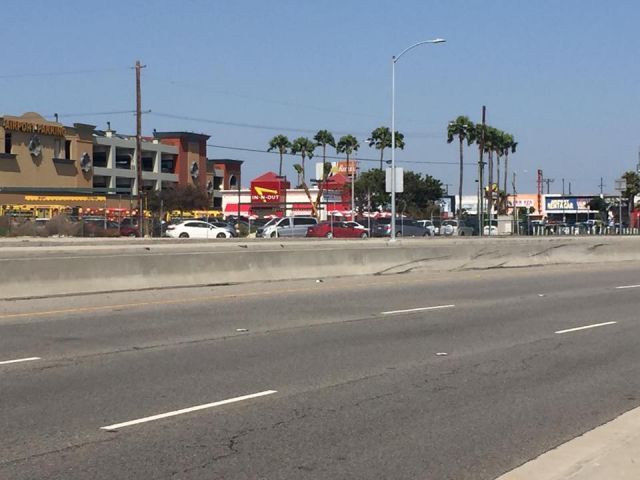 What's hilarious is that the highway had a sidewalk on it. The concept of walking is so foreign in this city that they're just putting sidewalks places as a novelty, like "Is this a cute look?"

On Facebook people were so hype about me walking. Everyone was like "Have you ever heard of taking a Lyft?" I was like "LOL, I can't hear you. I'm Johnny Appleseed or whatever. I am an adult man person with a learner's permit and an overriding hunger and a tenuous grip on reality and I'm taking this country by foot."

This week's columns are full of people who are just muddling through, sometimes succeeding on the strength of their personality, sometimes failing because, lol, you should have some skills. Jaden Smith is fighting with a mayonnaise, Leah Remini proves she's unbeatable, and Reclaiming My Time gets a genius remix. But first, a bday card for Barack!
---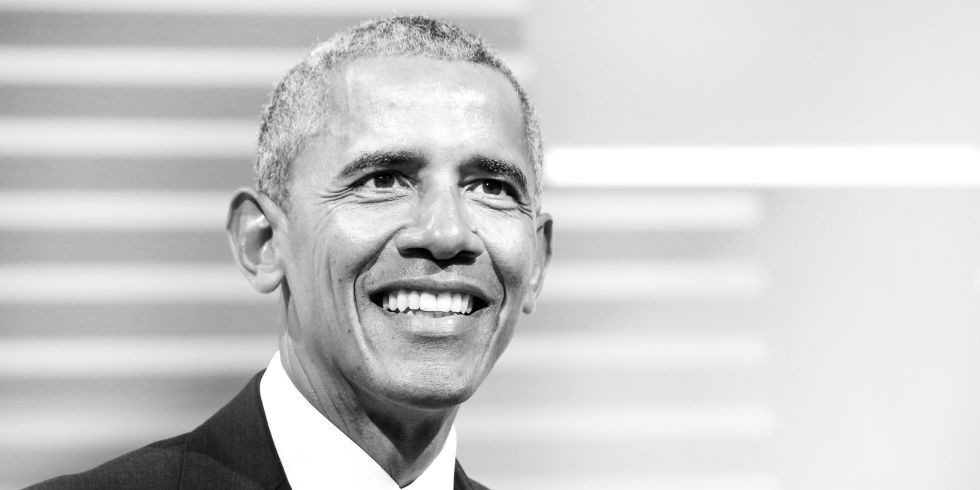 I was going to leave you a note on your wall but I felt like it would get lost and I wanted to make sure you saw this special message written from me—a person who references you in conversation at least once a day with a familiarity that suggests we are two people who were roommates in college or once competed on Hollywood Game Night together—to you—a very famous, very rich person who will have his face carved into stone monuments in the near future. [READ THE FULL COLUMN]
---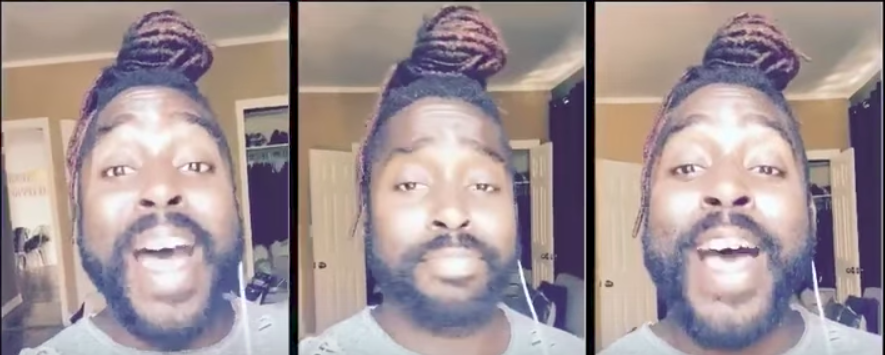 Kilgore uses "Reclaiming my time" as a refrain on an original melody, while incorporating the other parts of Waters' line of questioning in the verses. Yes, the May 23rd letter gets a shoutout, as well as the other instant classic "We don't want to take my time up with how great I am." If you didn't church shout during the original video, this musical version will bring it out of you. [READ THE FULL ARTICLE]
---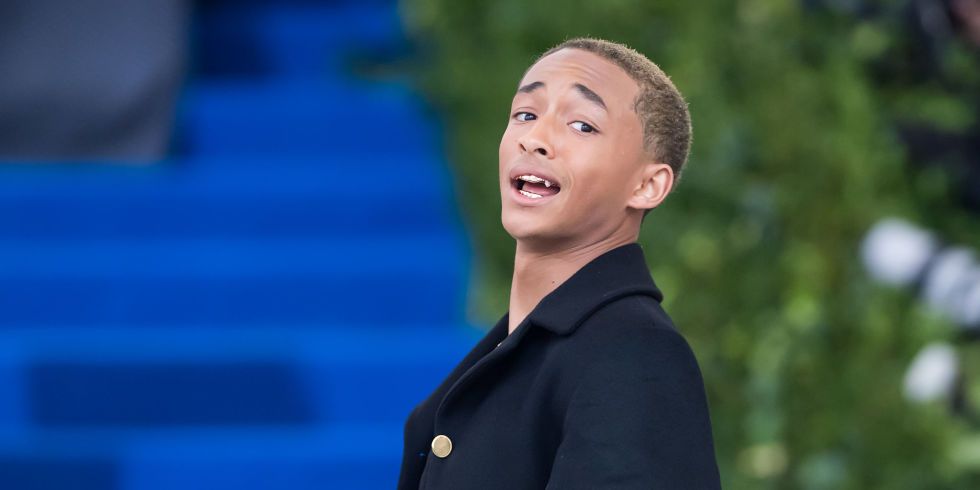 This is, by far, the second biggest San Serif controversy of the summer. Is it rude to say that every part of this sounds unbearable? Don't get me wrong, there's nothing I love more than some good font tea. But a company that sells water in a box is a suing an eggless mayo over a word? Right in front of my salad? I'll take this drama, though, if only because it doesn't involve the words "collusion," "impanel" or "Jared Kushner's irate baby hawk voice." [READ THE FULL COLUMN]
---
(This might be my favorite headline ever, btw.)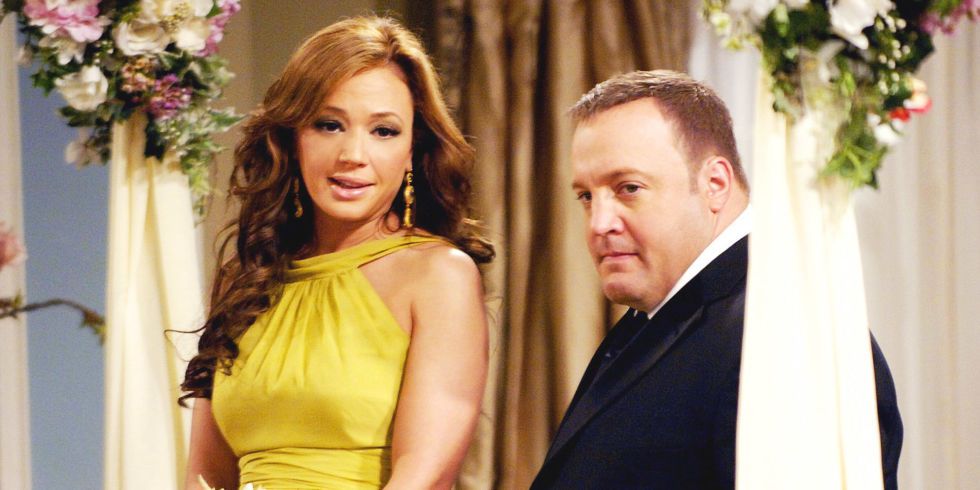 What am I supposed to tell my kids about the shocking developments on Kevin Can Wait, the CBS sitcom that I was not aware of until literally just this moment? If you don't know, Kevin Can Wait stars Kevin James, otherwise known as Paul Blart, shopping center security professional. He used to star on a television show called King of Queens, which, if I'm remembering correctly, is about a deposed monarch hiding out in a troupe of drag queens. It was Anastasia meets The Birdcage and your aunt couldn't get enough of it. [READ THE FULL COLUMN]
---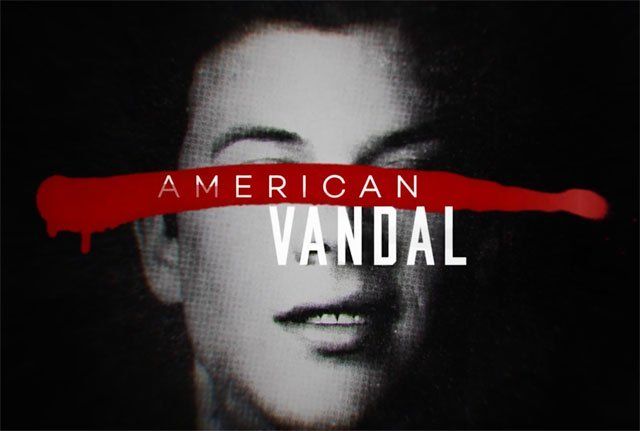 Coming in hard on the heels of recent mystery hit Making a Murderer, the new doc asks the all-important question, "Who drew the dicks?" after a high school prank leaves 27 cars dickorated with questionable graffiti. [READ THE FULL COLUMN]
---
CAPE UP!

I had the great privilege of recording an episode of Jonathan Capehart's Washington Post podcast CAPE UP and it aired this week. We had a fantastic, freewheeling conversation that started at political humor and ended with a discussion of narrative in black communities. It's a lot of fun.
Here's the WaPo link with a short write-up and a link to the podcast
And here's a direct link to the podcast on SoundCloud
---

The Bachelorette!

We've come to the end of The Bachelorette and I have so many feelings about it! I won't be able to watch the finale live because I'm on the West Coast and time is a construct, but I can't wait to scream about it online afterward. I realize I accidentally left last week's recap off of the email so here's that plus a recap of The Men Tell All.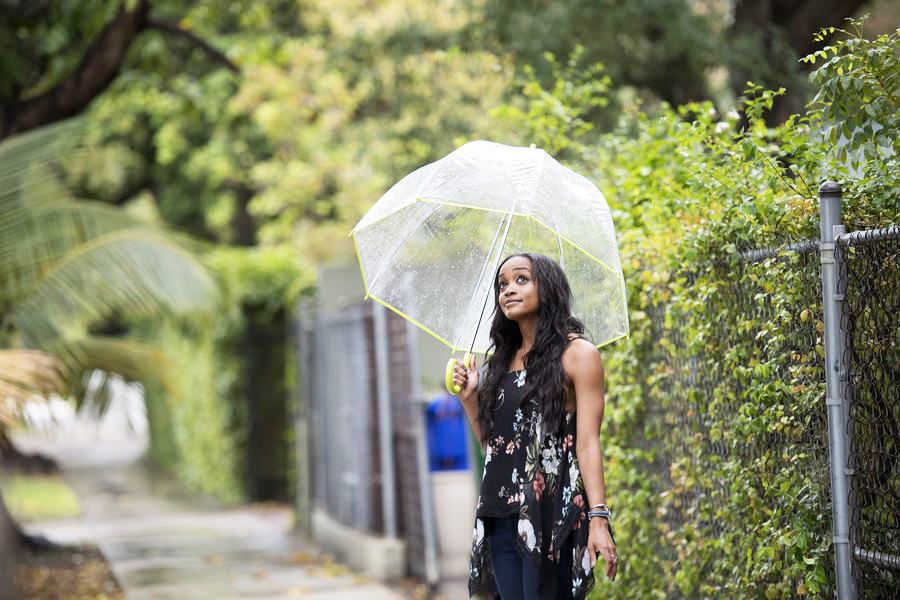 This week, is Dallas, where Rachel is introducing the guys to her family. Oh, honey, here we go. I have been waiting all season for Rachel's mom and sister to come back into my life. As we learned on Nick's season, these women don't suffer fools. They are TV-ready and they know how to dress to the nines. These women and Eric's Aunt Verna need their own television show where they just tell people about themselves and serve stunning looks. [READ THE FULL RECAP]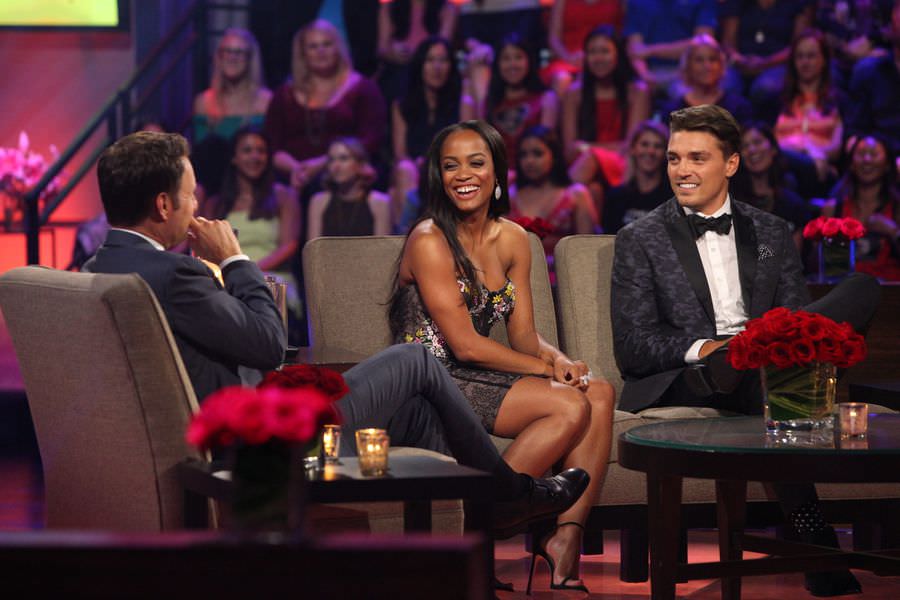 Rachel had to sift through her share of attention-seekers and reality show regulars (cough, Whaboom) and they're interesting, I guess. But I'm most excited to see which guys are ticking drama bombs. A secret Scaramucci, if you will. Did Iggy come with the tea? He's every dude's best friend on Instagram, but as it became clear he wasn't in the running, he quickly turned into the ranch's resident snake. Will we get some wild drama from Adam and Matt, the Rosencrantz and Guildenstern of Season 13? Will someone, anyone, punch Lee? Only time — and the men — will tell. [READ THE FULL RECAP]
---
Random Thing from the Internet

I've been obsessed with Stephanie J. Block singing "I'm Breaking Down" from the musical Falsettos for a while now. It's an absolutely masterful performance, it's so technically perfect and also so full well-acted. The song itself is a delightful mix of comedy and pathos and she nails both easily (or at least she makes it look easy). I've loved her as Elphaba in Wicked and Violet in 9 to 5 but this role, and this song, seem to me to be her greatest showcase yet. The performance is so good it feels full realized even when you're not watching it. However, this week, I found this video of her performing the song in the show and, I can't believe it, it's even better. If you ever needed to see someone belting a song about a mental breakdown with a mouthful of banana and killing it on every level, this is the video for you.

Keep at it, baby,
Eric