A Trap!: Here for It #205
Hi! It's R. Eric Thomas. From the internet?
Hi!

This week: A shockingly not-shocking White House Christmas
Look, I don't have a problem with the gingerbread house industrial complex; I just have a couple of very pointed questions. I would like to be a congressperson for one reason only and that is to call a hearing where I can grill all the makers of those all-in-one gingerbread house kits on their thoughts on structural integrity, their assumptions about the average person's dexterity, and what those little gumdrops are supposed to be? Shingles?! Molding?! I need answers! I would be the Rep. Katie Porter prying answers gingerly at the House gingerbread house hearings, but instead of a white board I would bake a sheet of shortbread and write all of my complex figures on the shortbread using icing.
I am aware that the problem with gingerbread houses is me and not Big Bread, but that will not stop me in my quixotic quest to get justice. I have never, in my 750 years of living (most of which have been this year), successfully constructed a gingerbread house that did not immediately summon the assistance of FEMA. I get together with friends and family and make these candy and cake mansions that are 100% uninsurable. Zero curb appeal! Disgusting!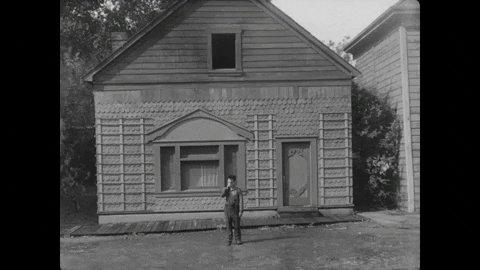 Perhaps the problem is that I approach putting together a gingerbread house from a kit like I approach putting together IKEA furniture: half-watching a television show and fully prepared to take it apart and redo it at least twice. But the gingerbread house project does not reward such negligence. The first draft of a gingerbread house is written in ink, baby! You make a mistake on a gingerbread house, you just have to live with it for 30 years until you pay off that mortgage one M&M at a time.
Then again, perhaps the problem is that gingerbread house-building is—yes, I am going to be bold enough to say this—a trap. Many things that we do to be festive are traps. If you said to me, "would you like to celebrate this holiday by doing a middle school physical sciences project?" I would say, "thank you very much but alas I have rehearsal for the Winter Musical that period." But when you invoke my kryptonite, complicated adventures with simple baked goods, suddenly I'm Bob the Builder. A trap!
What else is a trap? White elephants! White elephants are the spiritual opposite of the thing when people say to you "other people's happiness is not a threat to your own." The basic premise of a white elephant is that everyone is your enemy and will undercut you the first chance they get. It's Succession but in your office break room. A trap! Also a trap: Putting up tree. I'm not saying it's a bad thing—heaven forfend! But trees are work and we need to have that discussion.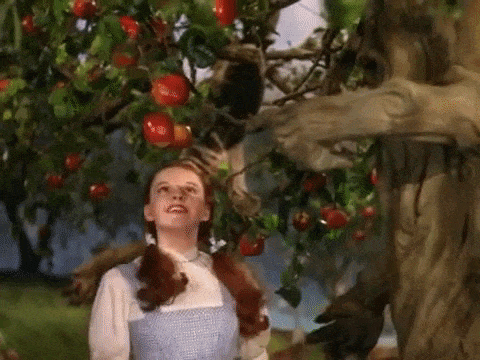 I will never forget the first time I got a Christmas tree. I was living with my first roommate Lisa in Philadelphia and we were all aglow with the holiday spirit. We decided to get a tree for our small South Philly apartment, the same one where I would later hold Thankstravaganza on my bedroom floor. That same apartment saw multiple game nights, a New Year's party, parties every year for the anniversary of our moving to Philly, and a St. Patrick's Day beach party pajama jammie jam that, when I think back on it, may have just been an excuse to drink in ridiculous clothing. Festive!
The festive spirit started that first Christmas. I remember being a little confused about how one actually procured a Christmas tree because in South Philly there are all these pop-up tree markets on street corners with piles of trees, a spray-painted sign on particle board, and a person sitting in a lawn chair chain-smoking. I realize now this is normal in a lot of cities but when I first encountered it I felt like we were doing some kind of dendrological drug deal. I was afraid I was going to have to put on a trench coat and learn the street name for Blue Spruce. I envisioned myself trying to pass a $20 bill to a tree dealer using one of those handshake passes you see people do when buying drugs in the movies and it filled me with anxiety. You know that thing where you fold the bill up and you put it in the palm of your hand and you extend your hand to shake and the other person gets the bill? I cannot do that. Any sort of sophisticated handshakery is beyond me. I've tried to do the money pass handshake when trying to tip movers and such on the sly and I always drop the bill and then we both bend down to get the bill and then we bump our heads and then everyone is screaming. This is why I don't do drugs!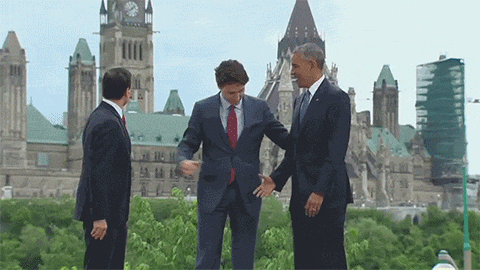 Anyway, Lisa and I discovered that you could just approach these open air tree market and ask for a tree in a normal volume and leave your trench coat at home because all of it was legal. Interesting! We drove Lisa's car to the lot about 5 blocks away and purchased a tree that we were fairly certain would fit in our apartment. We assumed that the tree dealer would tie it on the the top of Lisa's car. We were wrong. Apparently this was not a full-service illegal tree cartel. The dealer looked up from his lawn chair and was like "Did you bring string?" Babe, I'm wearing a sequined Santa hat and khakis. I think it's safe to assume that I don't have any of the tools or skills needed for whatever it is you do here. I don't even know where you get string. Do you know a string dealer?
(Nowadays, because I've had this experience and because I'm married to an Eagle Scout, we have a tree tarp, and tree bungee cords, and a whole tree procurement plan. I   even bought an axe! [Although, the truth is the axe wasn't actually for the tree. I bought it just prior to the election on the off-chance that things got Civil War-y and I had to keep these white folks in my purple district from popping off in my living room. Is an axe a good tool for home security? Babe, I'm wearing a sequined Santa hat and sweatpants. I think it's safe to assume that I don't have any of the tools or skills needed for a race war. Who do I think I am with this axe, Little Red Riding Hood's grandmother?! Sheesh.] SHEESH, I SAID!)
Back at the tree czar's palace, we stared at each other for a while and then, out of options, I hoisted the entire tree on to my shoulder and slowly carried it home as Lisa drove slowly next to me to protect from tree bandits. My peacoat was absolutely drenched in sap and I was sweating like I'd done a CrossFit class. How many times in your life are you just picking up whole ass trees, Paul Bunyan style? I was very confused about how this holly jolly errand had become so onerous and that's when I realized: IT'S! A! TRAP!
---
Supporting Small Businesses!
You know what else is a trap? When everyone in the family says "We're not doing presents this year" and then someone (ME) decides to just buy a couple of things for everyone. A few small Instapots. Nothing crazy. Oh my goodness, the trappery! This year, I'm doing all of my holiday shopping with small businesses. Here's a few of my favorites. If you have a favorite small business (or you run a small business of your own) comment on this post with the name and website. I want to spread my support around and I'll also shout some more out next week, as well.
The Lit Bar (the Bronx's only bookstore, owned by Noelle Santos)
Melissa Koenig Ceramics (Melissa made the gorgeous mugs I gave away on the Here for It book tour!)
Quick Brown Fox Lazy Dog (typewritten paper goods!)
Dapper and Swag (the most delightful accessories and adornments!)
The Codex Club (my go-to gift shop!)
---
Pocket's Best Of 2020
I was deeply honored to find out that Pocket chose my ELLE.com piece "It Does Not Matter If You Are Good" as one of the best piece of writing on racial justice in 2020. You can see all of the articles chosen at the link and read my piece if you missed it back in May.
Pocket also asked me to recommend an article I thought everyone should read and I immediately suggested a hilarious and harrowing piece by Patricia Lockwood about her experience with COVID-19. Only the author of Priestdaddy could write about something so scary in such a deeply funny and empathetic way. You can find that here alongside the articles recommended by other authors in the Best of 2020.
---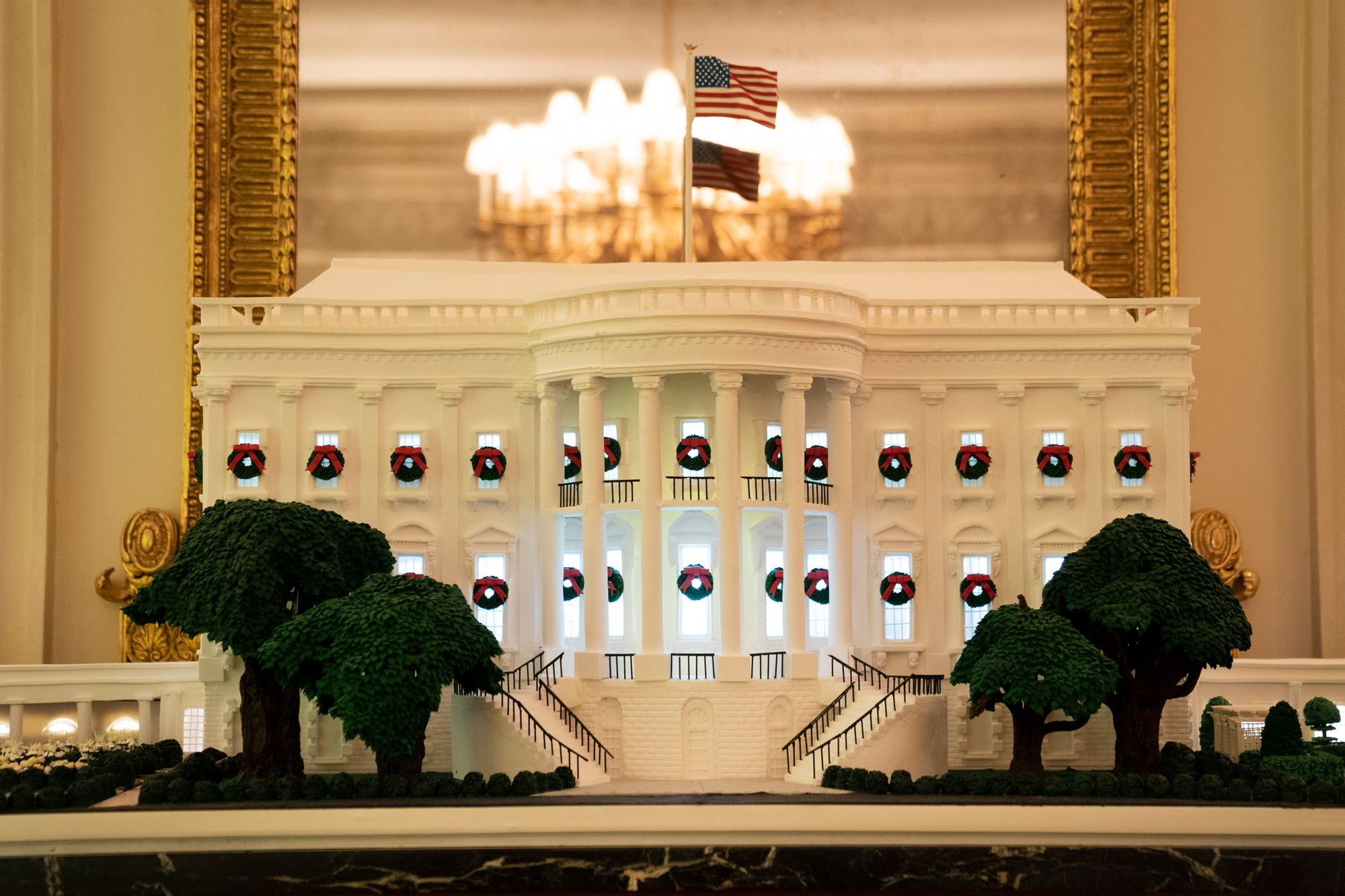 I don't want to look a gift horcrux in the mouth but I have to say I had higher hopes for this year's decorations. I mean, doing the White House up in Grinch decor and making the theme "Stop the Steal" is right there. They could label all the presents that the Grinch takes from Whoville "legitimate votes" and make Ivanka dress up as Cindy Lou Who and really lean into the WTF-er of it all. I'm sure it's no fun trying to be festive after losing the election every day since about November 6th, but where is the pride in craftsmanship, where is the commitment to a bit, where is the clumsy menace that accompanies every single other thing that they do? I'm not mad; I'm just disappointed.
---
Random Thing on the Internet
I highly recommend Bryan Stevenson's interview on On Being with Krista Tippett. The podcast is regularly one of my favorites and this hope-filled, wisdom-filled interview with the author of Just Mercy completely bowled me over. It will make you think, it will make you feel so great, and it will make you chuckle unexpectedly with an anecdote about a well-known Civil Rights leader. Give it a listen!
This week, I also giggled my way through one of the latest episode of Las Culturistas, with guest Amber Ruffin. Absolutely hilarious.
Zero curb appeal! Disgusting!,
Eric